Bots Overwhelm Humans in Spreading News on Twitter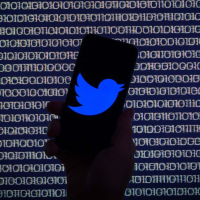 (photo: Getty Images)
By Matt Reynolds, Courthouse News Service
(CN) – As bots have become inextricably tied to the spread of "fake news," a new study looking at how automated accounts engage with popular websites finds they are more prolific than humans on Twitter, posting two-thirds of all shared news links.
While Pew Research Center analysts found in a report (pdf) released Monday that the majority of bot-generated links on Twitter come from sports and adult content websites, suspected bots also accounted for about two-thirds, or 66 percent, of tweeted links to popular news and current event websites.
About the same average proportion of bots posted links to all the sites the study covered, including pages about news and current events, sports, commercial information, celebrities and commercial products or services.
Bots are automated accounts that do not require human intervention to share content. Pew studied the behavior of bots over a 47-day period last summer, analyzing 1.2 million tweets and 2,315 websites using a digital tool called Botometer – developed by the University of Southern California and Indiana University – that determines which accounts are automated.
The study did not judge the accuracy of the links shared nor did it undertake a study of audience engagement with the content that was posted.
While the focus on bots has centered around their influence on news consumption and the spreading of "fake news," bots are also benign instruments used by companies and organizations to disseminate updates and news.
Lately, however, they have become synonymous with interference in the 2016 election and the sowing of partisan divides. Twitter estimated that 1.4 million users engaged with Russian propaganda through postings on its platform.
But Pew researchers said they did not uncover evidence of political bias based on the linking behavior of automated accounts.
Its analysis found that bots share close to 41 percent of links from conservative political sites, and 44 percent of links from liberal-leaning websites. Suspected bots shared 57 to 66 percent of links from sites that leaned neither left nor right or published centrist content, according to the study.
"What we can't say from this study is whether the content shared by automated accounts is truthful information or not, or the extent to which users interact with content shared by suspected bots," Pew scientist Stefan Wojcik said in a statement.
Pew researchers found that the proportion of bot-posted links shared from sites with political content was 57 percent, which is lower than various other non-political sites. For example, 90 percent of adult content links came from bots, as well as 76 percent of sports links on Twitter.
Bots shared more links to popular news aggregation sites or websites that do not create content, the study found, compare to sites that publish their own reporting. Nine in ten tweeted links to news aggregation sites were posted by bots.
Five hundred active bots were responsible for 22 percent of tweeted links to news and current event pages, according to Pew. Active human users, meanwhile, were responsible for just 6 percent of tweeted links from popular news sites, the study found.
Aaron Smith, Pew's associate director of research, said the Twitter study was important for gauging the impact of bots on social media.
"These findings illustrate the extent to which bots play a prominent and pervasive role in the social media environment," Smith said in a news release. "Automated accounts are far from a niche phenomenon: They share a significant portion of tweeted links to even the most prominent and mainstream publications and online outlets."
To Learn More:
Bots in the Twittersphere (by Stefan Wojcik, Solomon Messing, Aaron Smith, Lee Rainie and Paul Hitlin, Pew Research Center)
Rollout of Fake News Traced to Money-Hungry Teens in Macedonia Town (by Zana Cimili and Raphael Satter, Associated Press)
For First Time, A U.S. Court Serves a Lawsuit by Tweet (by Nicholas Iovino, Courthouse News Service)
People's Identities Collected and Traded like Baseball Cards in Controversial Twitter App Game (by Nicholas Iovino, Courthouse News Service)
Twitter Still Trump's Favorite Tool for Fear Mongering and Character Assassination (by Alexander Burns and Maggie Haberman, New York Times)
Twitter Sued for Intercepting and Altering Private User Messages to Increase Ad Rates (by Noel Brinkerhoff (by Noel Brinkerhoff, AllGov)
Hackers Turn "Smart" Fridge and Appliances into Virus-Spewing Bots (by Ken Broder, AllGov California)
Senate Republicans are the Most Prolific Twitter and Facebook Users in U.S. Congress (by Noel Brinkerhoff and Danny Biederman, AllGov)
More People Follow Lady Gaga on Twitter than Live in Israel (by Noel Brinkerhoff, AllGov)
Wall Street Computers Scan Twitter for Buy and Sell Leads (by Noel Brinkerhoff and David Wallechinsky, AllGov)
PleaseRobMe.com Uses Twitter to Tell When People Aren't Home (by Noel Brinkerhoff, AllGov)