Assistant Secretary of Interior for Insular Affairs: Who Is Doug Domenech?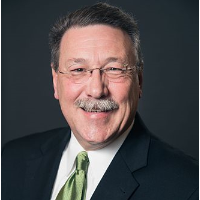 Doug Domenech
President Donald Trump nominated on June 26, 2017, a notorious climate change denier to run federal policy on U.S. island possessions—several of which are threatened by rising seas caused by global warming. If confirmed by the Senate, Doug Domenech would run the Office of Insular Affairs (OIA). Located in the Department of the Interior, OIA oversees and coordinates federal administration of various U.S. island possessions, including American Samoa, Guam, the Northern Mariana Islands, the US Virgin Islands, the Marshall Islands, the Federated States of Micronesia, and Palau. Domenech would succeed Esther P. Kia'aina, who served in the job from 2013 to the close of the Obama administration.
Born August 5, 1955, in Puerto Rico, Douglas W. Domenech grew up in a military family and lived in the Dominican Republic, Panama, and Puerto Rico as a child. His father, John Domenech, served in the Army for 30 years and retired as a colonel. Doug Domenech graduated Antilles High School in Fort Buchanan, Puerto Rico, in 1973 and earned a B.S. in Forestry and Wildlife Management at Virginia Tech University in 1978.
Domenech began his career as the acting director of the Timber Harvesting Management Program at Alabama A&M University, where he worked from 1978 to 1981.
In May 1982, Domenech went to work for the timber industry. Starting as the Southwest Division forester in Jackson, Mississippi, Domenech worked for the American Pulpwood Association/Forest Resources Association, a trade group that represents the raw wood industry. After a stint as the Southeast Division forester, in Charleston, South Carolina, Domenech eventually became director of forestry programs in Washington, DC, remaining until May 1993.
In 1993, he managed the 1993 lieutenant governor campaign in Virginia of Republican Mike Farris. The following year, after Farris lost, the two of them founded the Madison Project, a political action group that raised money for conservative Republican candidates, in particular those who were anti-abortion rights. From 1996 to 1998, he served as chairman of the Loudoun County Republican Party.
Domenech left the field of forestry, spending five years as executive director of the Home School Legal Defense Association, which had been co-founded by Mike Farris, from November 1995 to June 2001.
The election of George W. Bush as president brought Domenech into public service for the first time. He worked in the Department of the Interior for most of the Bush years, first as deputy director of External and Intergovernmental Affairs from July to November 2001, as White House liaison to Interior from November 2001 to January 2006, and as deputy chief of staff to Interior Secretaries Gale Norton and Dirk Kempthorne from November 2005 to January 2009.
For part of that time, Domenech also served in the same office to which he has recently been nominated, as deputy assistant secretary for insular affairs from March 2008 to January 2009. He oversaw the Office of Insular Affairs, and represented DOI as an ex officio member of the Puerto Rico Conservation Trust and the President's Task Force on Puerto Rico Status. He also organized the Insular Health Care Summit in Honolulu in September 2008.
After the election of Barack Obama, Domenech left government to work as a senior vice president at Artemis Strategies, a DC lobbying firm, from January 2009 to January 2010. He was also a principal of the consulting firm Chrysalis Energy Partners.
In January 2010, Domenech joined the administration of newly-elected Virginia Governor Bob McDonnell (R) as secretary of natural resources. Serving until McDonnell left office in January 2014, Domenech oversaw six agencies charged with protecting Virginia's environment. He pronounced himself a skeptic regarding human involvement in climate change, promoted offshore oil drilling and struggled with the Obama administration's oversight of efforts to clean up Chesapeake Bay.
After Virginia voters elected Democrat Terry McAuliffe to succeed McDonnell, Domenech left state government and took a job in March 2015 at the Texas Public Policy Foundation as director of the "Fueling Freedom Project," which denies the significance of global warming and opposes legislative measures intended to fight it. In an August 2015 opinion piece for the Washington Examiner, he called the Environmental Protection Agency (EPA) "an overreaching federal agency unbounded by public opinion or congressional oversight that acts recklessly on secret science." He worked at the oil industry-funded group for nearly two years, leaving to lead the Trump administration's Interior Department transition team and then as senior White House advisor to Interior.
He is married to Jeanne Domenech, whom he met in forestry school. They have two daughters, Emily and Florence, and two sons, Ben and Ellis. Ben Domenech is a conservative writer who in 2006 was forced to resign from The Washington Post after only three days on the job because critics had found multiple instances of plagiarism on his part.
-Matt Bewig
To Learn More:
Confirmation Hearing Testimony (Senate Committee on Energy and Natural Resources)
Trump Appoints Big Oil Think Tank Director to Lead Interior Transition Team (by Dan Bacher, CounterPunch)
Trump's Transition: Sceptics Guide to Every Agency Dealing with Climate Change (by Oliver Milman, The Guardian)
Doug Domenech (desmogblog.com)