Who's behind the Movement to Sell off Public Lands?
Wednesday, April 08, 2015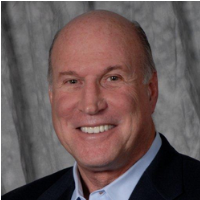 Richard Berman (photo: Berman and Company)
A corporate lobbyist known for anti-environmental dirty tricks is behind a new public relations campaign promoting the turnover of public lands to private corporate interests.
In the past week, four newspapers in the western U.S. published opinion pieces by the Environmental Policy Alliance, described as a front group for the public relations firm of Richard Berman, that called for federal public lands to be turned over to states, which in turn are likely to sell them off to oil, gas, timber and other business interests.
"Known as 'Dr. Evil' for his aggressive fights against animal rights groups, labor unions, and environmental organizations, Berman has advised major oil and gas interests, including the Western Energy Alliance (WEA), a trade association headquartered in Denver," according to Claire Moser at ClimateProgress.
The op-eds, published in the Helena Independent Record and the Fairfield Sun Times in Montana, the Las Vegas Review Journal in Nevada, and the Deseret News in Utah, were reminiscent of Berman's other work, which has included his advocacy for waging an "endless war" against conservation groups.
During the same week the articles ran, Republicans in the U.S. Senate approved a non-binding amendment that called for the transfer of public lands, including National Forests, wildlife refuges and wilderness areas, to state control. Amendment SA 838 was described by critics as "a wake-up call" to fight the loss of public lands.
"We've got to keep an eye out for it," Steve Kline, director of government relations at the Theodore Roosevelt Conservation Partnership, told Gear Junkie. "If you let a bad idea fester long enough, it sounds less and less like a bad idea."
Berman's business goes beyond conservation issues. His company is also behind the Center for Union Facts, which attempts to kill union organizing rights; the Center for Consumer Freedom, which upholds the interests of the high-fructose corn syrup industry and other food and beverage companies; and the American Beverage Institute, which works against policies to fight drunk driving.
-Noel Brinkerhoff
To Learn More:
How the Oil Industry's 'Dr. Evil' Is Running a Campaign to Sell Off America's Public Lands (by Claire Moser, ClimateProgress)
Senate Vote: Amendment Sanctions Sale Of National Forests, Public Land (by Sean McCoy, Gear Junkie)
Why is Congress Turning over Public Lands to Foreign Copper Mine Companies? (by Noel Brinkerhoff, AllGov)
Corporate Lobbyist Urges Energy Industry Execs to "Play Dirty" Against Environmentalists (by Noel Brinkerhoff, AllGov)
Majority of Western Voters Oppose State Takeover of National Parks and Forests (by Noel Brinkerhoff, AllGov)