Corporate Lobbyist Urges Energy Industry Execs to "Play Dirty" Against Environmentalists
Saturday, November 01, 2014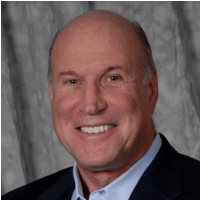 Rick Berman (photo: Berman and Company)
A Washington political consultant has been exposed for telling the energy industry to go after environmentalists with political attacks and other dirty tricks.
Richard Berman, founder of the Berman & Company consulting firm, was secretly taped during a talk before energy executives. One of the executives in the audience provided the recording to The New York Times. Not that Berman was offering the advice on a pro bono basis. He was there to win over new clients for his smear campaign labeled Big Green Radicals.
He told attendees at the meeting of the Western Energy Alliance "you can either win ugly or lose pretty," that they should see the struggle against environmentalists as "an endless war" and to prepare to "budget for it." Some of those in attendance were convinced by Berman's remarks. He claimed to have received six-figure checks from attendees.
The executive who exposed Berman told the Times he did so because he objected to the idea that "you have to play dirty to win."
"It just left a bad taste in my mouth," the executive, who asked not to be identified, told the newspaper.
Anonymity is also something Berman promises his clients, saying he has ways to ensure their contributions to his campaign will never be linked back to them.
"People always ask me one question all the time: 'How do I know that I won't be found out as a supporter of what you're doing?'" Berman told the crowd. "We run all of this stuff through nonprofit organizations that are insulated from having to disclose donors. There is total anonymity. People don't know who supports us."
Berman has a history of working against progressive causes and candidates. Unions and animal-rights groups are two of his favorite targets. "I get up every morning and I try to figure out how to screw with the labor unions — that's my offense," Berman said. "I am just trying to figure out how I am going to reduce their brand."
Berman detailed how his company researched the backgrounds of Sierra Club and National Resources Defense Council board members to find things that would embarrass them.
-Noel Brinkerhoff
To Learn More:
Bare-Knuckled Advice From Veteran Lobbyist: 'Win Ugly or Lose Pretty' (by Eric Lipton, New York Times)
Rick Berman Speech - "Big Green Radicals: Exposing Environmental Groups" (pdf)
Oil Lobbyists Fattened up Lawmakers with $13,000 Meal on Eve of Fracking Vote (by Ken Broder, AllGov California)