Secret Service Refuses to Turn over Computer Safety Data to Homeland Security Inspector General
Friday, December 26, 2014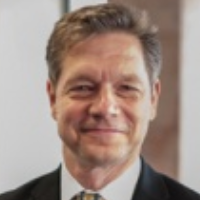 John Roth
The embattled Secret Service is still making headlines, this time because of its refusal to turn over computer information to a government investigator.
John Roth, the inspector general (IG) for the Department of Homeland Security (DHS), which oversees the Secret Service, recently said the agency refused to provide data on its computer security systems. Roth's request came as part of an audit (pdf) into DHS' computer networks.
The Secret Service's refusal to "provide the required data created a significant deficiency in the Department's information security program," according to the IG. This left the IG's office unaware if the Secret Service had proper security procedures and protocols in place, Roth said.
"Your agency's action puts at risk its own information systems and those of the Department as a whole," Roth wrote in an October letter to acting Secret Service Director Joseph Clancy. Clancy took over the agency in October after its director, Julia Pierson, resigned following a series of high-profile controversies.
Roth said he was told that the Secret Service wouldn't release data on its unclassified security systems "due to concerns for operational safety."
In a November follow-up to Roth's letter, Clancy said his agency had signed a memorandum of understanding to resolve the data-sharing issue with the IG's office.
-Noel Brinkerhoff
To Learn More:
Watchdog: Secret Service Refused to Hand Over Cybersecurity Data (by Jesse Byrnes, The Hill)
Evaluation of DHS' Information Security Program for Fiscal Year 2014 (Office of Inspector General) (pdf)