Refuted Breast Cancer Link Cited by Texas in Its Warning to Women Seeking Abortion
Thursday, December 08, 2016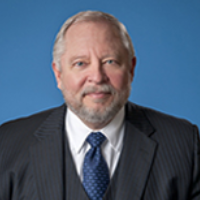 John Hellerstedt, Texas Health Services Commissioner
By Associated Press
AUSTIN, Texas (AP) — A Texas state agency has released a new edition of a booklet for women considering an abortion that suggests there may be a link between terminating pregnancies and increased risks of breast cancer and depression.
The Texas Department of State Health Services issued the new edition of "A Woman's Right to Know" (pdf) on Monday.
Since 2003, state law has mandated that pregnant women be provided information when mulling an abortion. The new edition of the booklet contains a section titled "Breast Cancer Risk," despite numerous, peer-reviewed studies that have refuted links between abortion and breast cancer. The booklet also says women who terminate pregnancies can become suicidal and infertile.
The Supreme Court has struck down key provisions of Texas' 2013 law placing some of the nation's tightest restrictions on abortion.
To Learn More:
Texas Imposes New Obstacles on Abortion Providers and Their Patients (by Lizette Alvarez, New York Times)
U.S. Abortion Rights Reaffirmed as Supreme Court Calls Texas Clinic Closings Illegal (by Nina Martin, ProPublica)
Texas Planned Parenthood Closings Led to Fewer Women Obtaining Contraceptives (by Paul J. Weber, Associated Press)
Federal Court Approves Texas Law Requiring Abortion Providers to Have Hospital Privileges (by Noel Brinkerhoff, AllGov)
Family Planning Budget Cuts in Texas Lead to Increase in Poor Women having Babies (by Noel Brinkerhoff, AllGov)
Texas Abortion Clinic Closures Likely Triggered Thousands of Attempted Self-Induced Abortions (by Noel Brinkerhoff and Danny Biederman, AllGov)