Public Disclosure of Medical Treatment Trial Results Now Ensured by New Federal Rules
Tuesday, September 20, 2016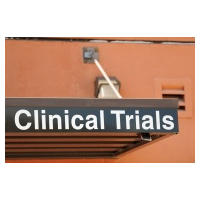 (photo: sshepard, Getty Images)
By Associated Press
The Obama administration is publishing new rules (pdf) that promise to help doctors and patients learn if clinical trials of treatments worked or not.
At issue is how to help people find medical studies that may be appropriate for them — and then to make the results public so that successes can reach patients more quickly and what fails isn't duplicated.
Many clinical trials make news as they're published in scientific journals, and federal law requires reporting the results of certain studies on a government website, https://clinicaltrials.gov/. But too often, that reporting doesn't happen, especially the failures. In June, Vice President Joe Biden cited concern that such secrecy was stifling cancer progress.
One analysis of 400 studies involving a variety of diseases found 30 percent hadn't disclosed results within four years of completion.
"That's clearly unacceptable," said Dr. Francis Collins, director of the National Institutes of Health.
On Friday, federal health officials released updated rules making clear exactly what kinds of studies must be listed on the website so potential participants can consider enrolling, and which ones must post the results by certain deadlines.
"It does in fact have some teeth," Collins added. Researchers that don't meet the requirements for reporting results may face fines or lose taxpayer grants.
The long-awaited rules change takes effect Jan. 18.
To Learn More:
Clinical Trials Registration and Results Information Submission: Final Rule (National Institutes of Health, Department of Health and Human Services) (pdf)
Drug Companies Push Bill to Deemphasize Random Trials in Approving New Drugs (by Noel Brinkerhoff and Steve Straehley, AllGov)
Doctors Accuse Pharma Firm of Withholding Data on Drug Said to Increase Heart Attack Risk (by Noel Brinkerhoff, AllGov)
A Third of All U.S. Clinical Drug Trial Results Remain Unpublished after 5 Years (by Noel Brinkerhoff, AllGov)
FDA Warns that Testing Company Falsified Data for 5 Years (by David Wallechinsky, AllGov)