North Carolina Judges May Allow Disclosure of Records on Secret Police Use of Closely Guarded FBI Surveillance Gear
Wednesday, November 05, 2014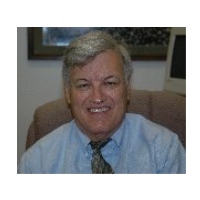 Judge Richard Boner (photo: North Carolina Court System)
Details on the use of secret surveillance equipment by police in Charlotte, North Carolina, may soon come to light following comments by two judges.
Mecklenburg County Superior Court Judges Richard Boner and Robert Bell told parties to a lawsuit involving the technology that the public has some right to know how law enforcement is using it.
Officials with the Charlotte police department insist they are bound by a confidentiality agreement with the Federal Bureau of Investigation, which provided the equipment, to not say anything about Stingray, which also is known as Hailstorm, AmberJack and TriggerFish. The technology mimics a cell tower, allowing police to intercept key pieces of information about cell phones, such as serial numbers, and their location.
Boner said: "I can't think of a justification once everything is over and done with" to keep the records secret, according to the Charlotte Observer.
The newspaper pointed out that the judges' "comments are significant because national privacy groups have tried unsuccessfully for years to learn how police use the device commonly known as a StingRay."
The Charlotte Observer and local television news station WBTV sued in Superior Court to force government records on StingRay operations to be unsealed.
Police have insisted that officers have not abused the technology and that departmental policies ensure citizens' constitutional rights are not violated while the equipment is in use. The FBI says it wants to keep StingRay operations secret because of "national security" concerns. "If I were dealing with ISIS, I would be jumping up and down, too," Boner said while pointing out that the tool is mostly being used in crimes unrelated to terrorism.
There has been no word as to when or if the judges might order the StingRay information unsealed.
-Noel Brinkerhoff
To Learn More:
Charlotte-Mecklenburg Police Cellphone Surveillance Records Sought (by Fred Clasen-Kelly, Charlotte Observer)
Charlotte Police Investigators Secretly Track Cellphones (by Fred Clasen-Kelly, Charlotte Observer)
More Police Departments than Previously Thought Use Portable Surveillance Systems to Spy on almost Everyone (by Steve Straehley and Noel Brinkerhoff, AllGov)
Local Police Departments Use Non-Disclosure Agreements to Hide Cellphone Tracking (by Noel Brinkerhoff, AllGov)
FBI Uses Portable Device to Track Cell Phone Users (by Matt Bewig, AllGov)