More Police Departments than Previously Thought Use Portable Surveillance Systems to Spy on almost Everyone
Tuesday, October 21, 2014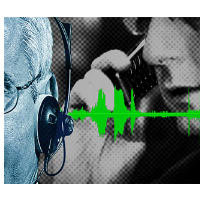 (CBS/AP graphic)
More U.S. police departments are employing electronic surveillance technology that can collect information from cell phones and laptop computers belonging not just to criminal suspects but also law abiding citizens.
The Charlotte Observer found the Charlotte-Mecklenburg police have for eight years used such equipment, which goes by many names: Stingray, Hailstorm, AmberJack and TriggerFish.
But the technology, which mimics cell towers, is also used by other law enforcement around the country. It's just not clear which departments, the newspaper says, because the federal government has helped to shield police from disclosing their owning and operating the spy hardware. In fact, the Obama administration "has ordered cities not to disclose information about the equipment," the Observer's Fred Classen-Kelly reported.
However, members of the administration might also be among those spied upon. Through an open records request, VICE News has learned that Washington, D.C., is another city whose police department is using the technology. The Metropolitan Police Department (MPD) there purchased the Stingray system in 2003, purportedly to use for anti-terrorism efforts.
In 2008, however, the system was brought out of storage and is now used in regular criminal cases. But the system doesn't discriminate between calls made by those suspected of wrongdoing and those of ordinary citizens, which means anyone's whereabouts can be tracked.
Nathan Wessler, an attorney with the ACLU's Speech, Privacy & Technology Project, told VICE News "If the MPD is driving around D.C. with Stingray devices, it is likely capturing information about the locations and movements of members of Congress, cabinet members, federal law enforcement agents, and Homeland Security personnel, consular staff, and foreign dignitaries, and all of the other people who congregate in the District…. If cell phone calls of congressional staff, White House aides, or even members of Congress are being disconnected, dropped, or blocked by MPD Stingrays, that's a particularly sensitive and troublesome problem."
Some in Charlotte have those concerns as well. "The thought of police or another agency collecting data on communications devices is troubling," Charlotte City Councilman John Autry told the Observer. "I understand the balance between security and privacy, but I think we should honor the privacy protection in the Constitution. … What happens to the data? Who sees it? Who has access to it?"
The ACLU estimates that at least 46 local law enforcement agencies nationwide have cell phone tracking systems.
- Steve Straehley, Noel Brinkerhoff
To Learn More:
Charlotte Police Investigators Secretly Track Cellphones (by Fred Classen-Kelly, Charlotte Observer)
Police in Washington, D.C. Are Using the Secretive 'Stingray' Cell Phone Tracking Tool (by Jason Leopold, VICE News)
After Months of Denial, Sacramento Sheriff Admits Using Stingray Cellphone Surveillance (by Ken Broder, AllGov California)
Local Police Departments Use Non-Disclosure Agreements to Hide Cellphone Tracking (by Noel Brinkerhoff, AllGov)