Legal Justification for Bush Torture Program Relied on Secret Support of American Psychological Association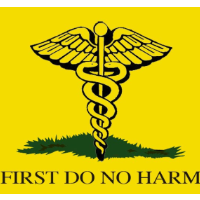 The American Psychological Association (APA), the leading professional group for psychologists in the U.S., met secretly with members of the George W. Bush administration to help officials justify the use of torture against detainees, according to a new report (pdf) by critics of the program.
Using more than 600 newly disclosed emails, a group of psychologists and human rights activists found that APA leaders worked with officials from the Bush White House, the Central Intelligence Agency and the Department of Defense to support the "enhanced interrogation" program. The secret meetings took place in 2004 and 2005 following the revelations of U.S. military personnel torturing and otherwise mistreating detainees at the Abu Ghraib prison in Iraq.
"In 2004 and 2005 the CIA torture program was threatened from within and outside the Bush administration," Stephen Soldz, a clinical psychologist and professor at the Boston Graduate School of Psychoanalysis and one of the report's authors, told The New York Times via email. "Like clockwork, the APA directly addressed legal threats at every critical juncture facing the senior intelligence officials at the heart of the program. In some cases the APA even allowed these same Bush officials to actually help write the association's policies."
In an effort to lend a sense of legitimacy to the abuse being inflicted, the APA created an "ethics policy in national security interrogations which comported with then-classified legal guidance authorizing the CIA torture program," the report's authors wrote.
The APA rejected the findings in the report and denied working with the government on the torture program. There "has never been any coordination between APA and the Bush administration on how APA responded to the controversies about the role of psychologists in the interrogations program," Rhea Farberman, an APA spokeswoman, told the Times.
The Times' James Risen noted that the Bush administration went to the APA for help because the national organization for psychiatrists, the American Psychiatric Association, wasn't willing to help the CIA rationalize its methods for extracting information during interrogations of detainees.
In 2006, Dr. William Winkenwerder, then assistant secretary of defense for health affairs, told the media that the APA "clearly supports the role of psychologists in a way our behavioral science consultants operate," whereas the American Psychiatric Association "on the other hand, I think had a great deal of debate about that, and there were some who were less comfortable with that."
-Noel Brinkerhoff
To Learn More:
All the President's Psychologists: The American Psychological Association's Secret Complicity with the White House and U.S. Intelligence Community in Support of the CIA's "Enhanced" Interrogation Program (by Stephen Soldz, Ph.D., Nathaniel Raymond, Steven Reisner, Ph.D., Scott A. Allen, M.D., Isaac L. Baker and Allen S. Keller, M.D.) (pdf)
Psychologists Met in Secret with Bush Officials to Help Justify Torture – Report (by Raya Jalabi, The Guardian)
American Psychological Association Bolstered CIA Torture Program, Report Says (by James Risen, New York Times)
Psychologists to Review Role in Detainee Interrogations (by James Risen, New York Times)
CIA Paid $81 Million to Hire Psychologists to Teach Torture Techniques (by Noel Brinkerhoff, AllGov)
American Psychological Association Refuses to Charge Member Who Committed Torture at Guantánamo (by Noel Brinkerhoff and Danny Biederman, AllGov)
Is It Finally Time to Punish Pro-Torture Judge and Doctors? (by Noel Brinkerhoff and David Wallechinsky, AllGov)