Lawyers for 9/11 Defendants Criticize Military's Selective Release of Torture-Related Documents
Monday, February 22, 2016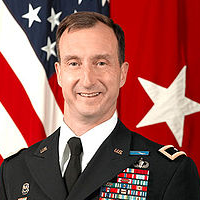 Brigadier General Mark Martins
By Lacey Johnson
FORT MEADE, Md. (Reuters) - U.S. prosecutors said on Thursday they would turn over more than 1,000 pages of CIA documents to attorneys for five men charged with plotting the Sept. 11, 2001, attacks on New York and Washington.
Defense lawyers for the men, held at a U.S. military base at Guantanamo Bay, Cuba, have fought for years to gain access to records about how their clients were treated by the Central Intelligence Agency.
All five contend they were tortured in secret CIA prisons before arriving at Guantanamo in 2006. A U.S. Senate report in 2014 harshly criticized the CIA's interrogation program and said suspects had been tortured in secret facilities worldwide.
Chief Prosecutor Brigadier General Mark Martins promised to deliver more than 1,000 pages of documents for judicial review by March 22, followed by hundreds of additional pages by the end of the summer.
"We are working seven days a week," said Martins during a pre-trial hearing at the U.S. Naval Base in Cuba. The hearing was monitored over a closed-circuit video link to a media center at Fort Meade in Maryland.
The files will include a chronology of sites where the men were held, photographs of living conditions at the prisons and statements obtained through interrogations, Martins said.
Defense attorneys criticized the prosecution's plan, saying it gives the government too much power to pick and choose what evidence is relevant.
"The government can't be in a decision-making position ... without knowing what the theories of defense are," said Cheryl Bormann, who represents Walid bin Attash, a Yemeni accused of running an al Qaeda camp in Afghanistan. "This is by far the most restrictive discovery regime I have ever seen in my career."
Almost 3,000 people were killed when hijackers slammed airliners into New York's World Trade Center, the Pentagon and a Pennsylvania field on Sept. 11, 2001.
To Learn More:
Guantánamo Hearing Suspended when Defendants Claim Court Translator Previously Worked at CIA Torture Site (by Noel Brinkerhoff, AllGov)
New Republican Senate Intelligence Chairman Wants to Bury CIA Torture Reports (by Noel Brinkerhoff and Steve Straehley, AllGov)
Senate Committee Accused of Failing to Interview Men Tortured by CIA for its Torture Report (by Noel Brinkerhoff, AllGov)
Rectal Feeding, Chaining Diapered Detainees to the Ceiling, Torture of 26 Wrongly Imprisoned…Is This What Americans Do? (by Noel Brinkerhoff, AllGov)
CIA Paid $15 Million Cash to Create a Torture Prison in Poland (by Noel Brinkerhoff, AllGov)
These 54 Governments Secretly Supported the CIA's Kidnap-and-Torture Program (by David Wallechinsky, AllGov)