High Number of Retaliation Complaints by Exonerated TSA Whistleblowers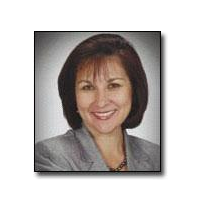 Sharlene Mata
By Ron Nixon, New York Times
WASHINGTON — Dozens of Transportation Security Administration employees in recent years have been reassigned, demoted, investigated or fired for reporting lapses or misconduct by senior managers, charges that were later upheld by whistle-blower protection agencies, records show.
Even as the TSA, under renewed scrutiny after the terrorist attacks in Belgium, works to assure the public that airports in the United States are safe, a review of federal records and interviews with current and former employees show the agency is troubled by internal problems.
According to the Office of Special Counsel, 87 complaints were received last year from workers at the TSA claiming retaliation, discrimination and other prohibited hiring practices, an increase from 64 in 2014. The cases were mostly about misconduct involving senior managers and were not about airport screeners' letting weapons through checkpoints. The Internal Revenue Service, a larger agency with nearly 90,000 employees, had just 26 complaints.
The Office of Special Counsel also said that it obtained corrective actions for seven TSA employees in 2015 who claimed retaliation by the agency.
In the House, the Oversight Committee and Homeland Security Committee are investigating the TSA for claims of retaliation as well as for improperly awarding bonuses to senior managers. Several agency employees have flown into Washington over the last two weeks to give testimony. The Department of Homeland Security's Office of Inspector General is also investigating.
And just over two weeks ago, the Office of Special Counsel agreed to take the cases of Sharlene Mata and Heather Callahan Chuck, two of the highest-ranking women at the agency, saying there was evidence to support a full investigation of their claims of retaliation.
Chuck was the first woman at the TSA to lead all field operations across the nation's 440 airports, before she was reassigned to Hawaii as its regional director and diplomatic liaison to foreign governments in the Asian Pacific region. Mata was a federal security director for eight years in Hawaii.
Both say they were demoted and received reassignments in 2014, after they made formal discrimination complaints to the Equal Employment Opportunity Commission and raised concern about security lapses at Hawaii's airports.
To Learn More:
Whistleblowers Reveal Accounts of Government Retaliation at Senate Hearing (by Noel Brinkerhoff, AllGov)
Supreme Court Gives TSA Whistleblower another Victory (by Danny Biederman and Steve Straehley, AllGov)
A Win for Federal Whistleblowers as Supreme Court Sides with Fired Air Marshal (by Noel Brinkerhoff, AllGov)
TSA Accused of Firing Agent for Being a Witch (by Noel Brinkerhoff, AllGov)