Supreme Court Gives TSA Whistleblower another Victory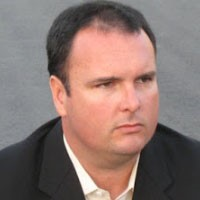 Robert MacLean
Robert MacLean's triumph is now complete. The former (and soon-to-be-again) Transportation Security Agency (TSA) officer who was fired for disclosing proposed cutbacks at the agency can return to his old job.
In 2003, the Department of Homeland Security (DHS) issued an emergency alert of a possible hijacking plot on a commercial flight. DHS characterized it as "a more ambitious, broader-scale version of the 9/11 plot," according to court documents. Air marshals, including MacLean, were placed on high readiness. But within 48 hours, MacLean received a non-encrypted text message from TSA cancelling, on a permanent basis, overnight missions for MacLean and other air marshals in an effort to save money on hotel lodging.
Outraged at TSA's actions, MacLean reported the mission cancellation to the TSA's inspector general, but it led nowhere. So he leaked the story to MSNBC. The subsequent media attention triggered an outcry by members of Congress over TSA's money-saving decision in a time of crisis. The furor caused TSA to reverse its decision to cancel overnight missions.
Then, in 2006, TSA discovered that it was MacLean who had leaked the story. The agency promptly fired him and covered its reason for doing so by retroactively labeling the content of his media leak as "sensitive security information."
MacLean appealed his case to the Merit Systems Protection Board but was denied. The case then went to the U.S. Supreme Court, which ruled in January that MacLean was not forbidden from disclosing the information to MSNBC and that he was, in fact, subject to the Whistleblower Protection Act (pdf). TSA responded by rescinding its dismissal of MacLean, effective May 3.
"I'm humbled and grateful that so many wonderful people and organizations came together to resolve this issue," MacLean told USA Today. "The American justice system is not perfect, but in this case it did the right thing and upheld federal whistleblower protections."
MacLean is now on paid leave while he negotiates a financial settlement with DHS. Although he's officially back on the job, a question remains as to what that job will actually be. With his face having been plastered all over the media for years while his case worked its way up to the Supreme Court, his effectiveness as an undercover agent may have been irreparably harmed.
- Danny Biederman, Steve Straehley
To Learn More:
TSA Air Marshal Reinstated After Supreme Court Win (by Bart Jansen, USA Today)
Years Later, Fired Air Marshal Back on Public Payroll, But What Will He Do? (by Teri Sforza, Orange County Register)
A Win for Federal Whistleblowers as Supreme Court Sides with Fired Air Marshal (by Noel Brinkerhoff, AllGov)
Air Marshal Whistleblower Wins a Court Round 7 Years after Losing Job for Leaking Non-Classified Info about TSA (by Matt Bewig, AllGov)