A Win for Federal Whistleblowers as Supreme Court Sides with Fired Air Marshal
Saturday, January 24, 2015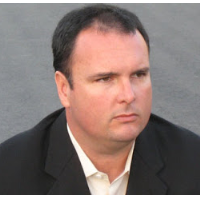 Robert MacLean
A former air marshal who lost his job after telling the media about a problem within the Transportation Security Administration (TSA) has won his case before the U.S. Supreme Court in a blow to the Obama administration and a victory for government whistleblowers.
Robert MacLean was fired after he exposed what he considered to be a reckless decision by the TSA three years earlier. In 2003, the agency issued an alert of a possible hijacking plot on a commercial flight. Air marshals were on alert, but TSA officials canceled overnight missions for MacLean and others in an effort to save money on hotel lodging. MacLean thought the decision was shortsighted, and revealed the decision to the TSA inspector general. When that didn't change things, he leaked the matter to MSNBC. The media exposure forced the TSA to reverse its decision.
MacLean's superiors didn't learn that he was behind the leak until later and fired him in 2006. The agency said he was terminated for revealing "sensitive security information."
He first appealed his firing to the Merit Systems Protection Board (MSPB), but it sided with the TSA. He then took his case to court, which resulted in a 7-2 Supreme Court ruling that the TSA violated the Whistleblower Protection Act, a law designed to protect people such as MacLean who expose government wrongdoing.
The ruling means the MSPB has to rehear MacLean's case. He hopes to be reinstated and receive back pay.
-Noel Brinkerhoff
To Learn More:
High Court Protects Federal Whistleblowers in Case that had Broad Implications (by Jon Davidson, Washington Post)
Supreme Court Rules In Favor Of Air Marshal Whistleblower (by Nina Totenberg, NPR)
SCOTUS Victory for Air Marshal Whistle-Blower (by Barbara Leonard, Courthouse News Service)
Air Marshal Whistleblower Wins a Court Round 7 Years after Losing Job for Leaking Non-Classified Info about TSA (by Matt Bewig, AllGov)
Immigration Service Refuses to Release 6,000 Pages in Whistleblower Case (by Noel Brinkerhoff, AllGov)
Air Marshal Fired for Revealing Info Deemed "Sensitive" After He Revealed It (by Noel Brinkerhoff, AllGov)