Half of People Killed by Police are Mentally Ill
Friday, December 14, 2012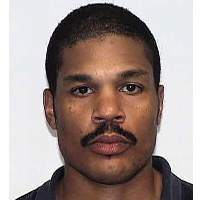 Bartholomew Williams
Approximately half of all people killed each year by police in the United States suffer from mental illness, according to a newspaper investigation.
The Portland Press Herald and Maine Sunday Telegram examined police reports from around the country as well as data collected by the U.S. Department of Justice and concluded that at least half of the people shot and killed by officers (somewhere between 375 and 500) have mental health problems.
In Maine, 42% of those shot by police since 2000—and 58% of people who died from their wounds—were mentally ill.
Reports from other states revealed even higher percentages. In New Hampshire, 78% of police shootings resulting in death from 2007 through 2012 involved people with mental health issues.
In Albuquerque, New Mexico, 75% of police shootings in the last two years had a "mental health context," according to the state's Public Defender Department.
In a particularly recent case, campus police at Cal State San Bernardino shot to death a 38-year-old bi-polar graduate student, Bartholomew Williams, on December 8 after he resisted handcuffing following a day of erratic behavior.
The Maine newspapers noted that the Justice Department does not keep track of police shootings that involve the mentally ill. Nor does the Federal Bureau of Investigation quantify police shootings that turn out to be "unjustified."
-Noel Brinkerhoff
To Learn More:
Half Of People Shot By Police Are Mentally Ill, Investigation Finds (by Natasha Lennard, Salon)
When Police Pull the Trigger in Crisis, the Mentally Ill Often are the Ones Being Shot (by Tux Turkel, Portland Press Herald)
Limited Data On Police, Mentally Ill Encounters (by Kelley Bouchard, Portland Press Herald)