FTC Sues For-Profit College DeVry for Deceiving Students on Job Prospects
Thursday, January 28, 2016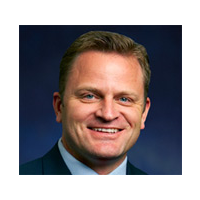 DeVry University president Robert Paul (photo: DeVry)
By Diane Bartz
WASHINGTON (Reuters) - The U.S. Federal Trade Commission (FTC) filed a lawsuit on Wednesday against DeVry University, run by DeVry Education Group Inc, accusing it of deceiving students about post-graduate job prospects.
DeVry Education's share price dropped as low as $19.18 on news of the FTC lawsuit but recovered to $19.82 in midafternoon, down about 16.5 percent from Wednesday's opening trades.
The FTC accused the school of being deceptive in saying that 90 percent of DeVry graduates found work in their field within six months of graduation.
In its lawsuit, it asked a federal court in California to order the school to reimburse students and be honest in its future advertising.
The U.S. Department of Education, which has been cracking down on some for-profit colleges for substandard teaching and predatory sales techniques, said on Wednesday it had ordered DeVry to only tout student employment prospects if they had evidence to support the assertions.
In a letter to the school posted on the Education Department website, it said that as a condition of further U.S. federal student aid to DeVry students, the university had to be able to prove any assertions it made about students' post-graduation job prospects.
DeVry said in a statement that it would "vigorously contest" the FTC complaint, and would request a hearing to discuss the Education Department action.
"DeVry Group believes that the FTC's complaint – filed 40 years after DeVry University began publishing accurate graduate employment statistics – is without a valid legal basis," the company said in a statement.
"In addition, the FTC's complaint contains anecdotal examples that exaggerate the allegations but do not prove them," the company said.
Illinois-based DeVry Education Group runs DeVry University, which has campuses in 25 U.S. states.
The FTC said it found that DeVry would define a student as working in a chosen field when the individual was, in fact, working as a server in a restaurant. In another instance, a person who graduated in 2012 with a degree in business administration with a healthcare management focus was listed as working in his field when he was selling cars.
"Educational institutions like DeVry owe prospective students the truth about their graduates' success finding employment in their field of study and the income they can earn," said FTC Chairwoman Edith Ramirez.
To Learn More:
Another For-Profit College Chain Pays Millions and Agrees to Stop Abusing Students (by Ken Broder, AllGov California)
U.S. Pays Millions Every Month to For-Profit Colleges Accused of Fraud (by Noel Brinkerhoff, AllGov)
Education Dept. Approves Sale of Failing For-Profit Colleges to Debt Collection Company (by Noel Brinkerhoff, AllGov)
For-Profit Colleges Hired Strippers to Recruit Students (by Noel Brinkerhoff, AllGov)