Former CIA Employee Sues Agency to Release Documents Electronically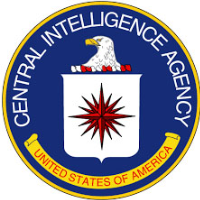 By Adam Klasfeld, Courthouse News Service
From the dragonfly-shaped drone to the lithium-ion battery, Central Intelligence Agency (CIA) technology had once been storied and cutting-edge, but one former officer keeps suing to pull his old employer's dusty Freedom of Information Act policies out of the paper age.
Jeffrey Scudder spent more than two decades in the intelligence community before his hunt for government records "destroyed [his] entire career," as he told the Washington Post for a profile two years ago.
Back then, Scudder hopped the globe on CIA assignments in Africa, Afghanistan and Iraq. He said that he entered into the agency's career trainee program after he graduated college, "right out of the Reagan build-up."
"When the Cold War was over, the agency was cutting back," Scudder told Courthouse News in a phone interview.
With the dot-com industry booming, Scudder hopped from government intelligence to business intelligence with the Washington-based giant MicroStrategy, before the Federal Bureau of Investigation (FBI) recruited him as a project manager. Still, Scudder said he longed to return to the CIA, and he got that opportunity through the agency's CIO office, where he could put his information-technology experience to work abroad in war zones.
"I enjoyed this," he said. "I took a lot of pride in what we did there. Those were my last times overseas."
Then, Scudder says, his historical curiosity got the better of him once he caught a glimpse of the CIA's files on John F. Kennedy.
"There was a requirement that the officers turn in everything that they have on the JFK assassination," he said. "I thought, 'Wow, this is really interesting.'"
The FOIA requests that Scudder eventually filed have aimed to uncover not the juicy details of any specific historical event, but the annals of the agency's internal scholarly magazine, Studies in Intelligence.
"It was a cornucopia of tidbits about the intelligence community," he explained.
These seemingly arcane requests, Scudder says, plunged him into a world of government paranoia worthy of a John le Carré novel, beginning with an early-morning raid of his home.
"Suddenly, at six in the morning, there's a bang on the door, 'FBI, open up!'" he recalled.
Scudder said that agents also woke up his wife and daughter, then a sixth-grade student, before rummaging through his house. He remembered feeling offended that a government he served for decades had so strongly turned on him for placing a FOIA request.
"I'm someone who's risked his life for this government," he said. "You'd think it'd warrant this kind of, 'We trust you.'"
He said that the insult held an additional sting because he believed he had done everything by the books.
"Literally, I was following the agency's regulations, and immediately, they looked at me like a leper and said, 'Why are you doing this?'" he recalled.
Shortly after Scudder sued his employer for the records in 2012, he says, the CIA gave him an ultimatum: retire now and receive 11 months more of his salary, or lose a special pension that he worked decades to attain.
For Scudder, the choice was sad but obvious: He said he took the first option, and the agency immediately rescinded his security clearance. The Department of Justice and the FBI did not prosecute him.
But Scudder's own case, seeking 419 Studies in Intelligence articles, met with great success.
Two years into the lawsuit, U.S. District Judge Beryl Howell reamed the CIA for attempting to bury Scudder in a sea of paperwork.
In a scathing, 55-page ruling, the judge rejected the agency's plan to "release over 19,000 pages of paper printouts, even though this very method was singled out by Congress as an example of an archaic system out of step with the times nearly twenty years ago with passage of the Electronic Freedom of Information Act Amendments of 1996."
But that March, 12, 2014 decision was a one-time victory that did not change the CIA's longstanding policies.
Scudder's latest lawsuit — co-filed with academics Ken Osgood, a history professor the Colorado School of Mines; Hugh Wilford, a history professor California State University; and Mark Stout, who directs Global Security Studies at Johns Hopkins — goes a step farther.
They want not only 386 new documents that the CIA never made available electronically, but also a paradigm shift within the agency.
Filed on Wednesday, the lawsuit claims that researchers can literally count on one hand the number of times the CIA coughed up documents electronically to a requester.
Scudder's Washington-based attorney Mark Zaid told Courthouse News that this practice sets the CIA apart from broader intelligence community.
"NSA doesn't have a problem with that. DIA doesn't have a problem with that," Zaid said in a phone interview, abbreviating the names of the National Security Agency and Defense Intelligence Agency.
Only the CIA, Zaid said, is the "lonely stepchild" on this issue.
"Notwithstanding that legislative language, CIA remains the worst offender of the statutory requirement to produce electronic copies of responsive records when readily reproducible," the eight-page complaint states. "In the history of FOIA, and upon information and belief, the CIA has produced electronic copies of responsive records on less than five total occasions. Ever." (Emphasis in original.)
Defending the agency's openness, CIA spokesman Ryan Trappani noted that the agency's online FOIA reading room holds thousands of pages documents, many of those documents automatically declassified after 25 years.
"Millions of pages of records processed by the 25-year automatic declassification program have been loaded onto CREST systems located at NARA as well as individual presidential libraries," Trappani said.
Scudder said he has experience with that CREST system, located in a room of a building in College Park, Md., which has only four terminals and is not open on weekends. He called the system an effort for the CIA to appear to follow the letter of the law, while practically resisting transparency.
The CIA has a legendary culture and history of secrecy, one that Scudder says is reflected in how employees talk about their public perception.
"They only care about our failures, and never our successes," the saying goes, according to Scudder.
The late Democratic Sen. Daniel Patrick Moynihan, a fierce critic of the CIA who once called for its abolition, blamed the agency's cloak-and-dagger mindset for missing the fall of the Soviet Union.
"A case can be made... that secrecy is for losers," Moynihan famously wrote in his treatise on the subject.
The CIA also fought tooth and nail to delay and obstruct the release of the Senate Select Committee Intelligence report on its Rendition, Detention and Interrogation Program, better known as the "torture report," even resorting to spying on the investigators who wrote it.
This mindset has made the agency zealously guard details of its role in the Vietnam War and the bombing of Cambodia.
But Scudder said that the CIA is also stonewalling information that would cast a better light on the agency, citing the success of the Academy Award-winning movie "Argo," about a rescue operation in Iran in coordination with the Canadian government.
Reflecting upon the CIA's self-pitying saying, Scudder asked: "Is that really true?"
Even though Scudder now has two federal court battles against the CIA, he said that he would be happy to end his career where it began.
"For me, it's just home," he said. "I spent 20 years there."
To Learn More:
Judge Orders CIA to Release Information about Killing of Pablo Escobar…11 Years after Initial Request (by Noel Brinkerhoff and Steve Straehley, AllGov)
11 Secret Documents Americans Deserve to See (by David Wallechinsky, AllGov)
Obama Refuses to Turn Over 9,400 CIA Torture and Interrogation Documents to Congress (by Noel Brinkerhoff, AllGov)