Judge Orders CIA to Release Information about Killing of Pablo Escobar…11 Years after Initial Request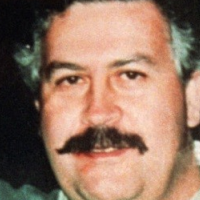 Pablo Escobar (photo: Berenice Bautista, AP)
Eleven years after it was asked to release the information, the Central Intelligence Agency (CIA) has been ordered by a federal judge to produce at least some records pertaining to the killing of former Colombian drug lord Pablo Escobar.
The Institute for Policy Studies (IPS) filed a Freedom of Information Act request in 2004 to learn more about the CIA's involvement in the killing of Escobar, as well as a Colombian death squad, Los Pepes. The CIA at first didn't respond to the request, and then sent the think tank only some declassified foreign broadcast reports and government records that were heavily redacted.
IPS sued the CIA in federal court, where U.S. District Judge Royce Lamberth this week ordered the CIA to produce an index of classified documents that it says it can't release, with explanations of how publishing the documents would harm U.S. interests.
"Judge Lambeth has ruled in our favor several times," IPS fellow Paul Paz y Miño told Courthouse News Service. "The CIA argues that they are exempt and they did not do an initial search there and he has now confirmed that they do need to search the directory of operations, or turn over...what documents they can about this specific operation of the CIA investigating connections between U.S. agencies and the Colombian Search Bloc and this death squad.
"The impetus behind the investigation was to find out how much U.S. policy was directly responsible for helping human rights violators. They not only killed his lawyers, they killed the 17-year-old son of one of his lawyers, they killed people that worked on his ranches; there were a lot of innocent victims.
"It wasn't just a combatant situation, even though this was a military operation. There was a lot of collateral damage and huge human rights blowback to it."
What is known about the killing, according to the unredacted portions of the previously released documents, is that the U.S. Embassy operated a joint task force with the Colombian Search Bloc that killed Escobar and one of his bodyguards.
Los Pepes (a Spanish acronym for People Persecuted by Pablo Escobar), consisting of former Escobar lieutenants, also was at war with Escobar prior to his death, according to Charly Himmel of Courthouse News Service.
Lamberth wrote in his ruling that although "no one line in the unredacted portions of the documents independently affirms the existence of declassified CIA special activities connected to Los Pepes or Escobar," he said, "the evidence in the record supports the court's conclusion that such activities did exist, were CIA-linked and have been declassified."
-Noel Brinkerhoff, Steve Straehley
To Learn More:
CIA Must Cough Up Info on Death Squad (by Charly Himmel, Courthouse News Service)
Institute for Policy Studies v. CIA (U.S. District Court, District of Columbia) (pdf)
Judge Orders CIA to Turn over More Documents about Drug Kingpin Pablo Escobar (by Matt Bewig, AllGov)