Formaldehyde Industry Beats Back Serious Regulation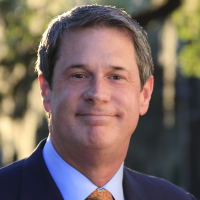 Sen. David Vitter (R-Formaldehyde)
A five-year effort to develop the first serious federal regulations for formaldehyde has been under assault by manufacturers and their political allies.
The U.S. Environmental Protection Agency (EPA) has worked since 2010 on new rules to limit the chemical's vapors from furniture, flooring and other products. It would also create testing standards to make sure companies are complying with the new limits, according to Eric Lipton and Rachel Abrams of The New York Times.
The regulations don't go so far as to ban formaldehyde outright. They do, however, represent the agency's first attempt at regulating formaldehyde that ends up in most American homes.
Opponents of the regulations, including furniture makers in the U.S. and in China (helped by the Chinese government), have lobbied the Obama White House to get the EPA to water down its rules. The opposition has both liberal and conservative backers, ranging from Sen. Barbara Boxer (D-California) to Sen. Roger Wicker (R-Mississippi). The effort has apparently paid off because the EPA "is now preparing to ease key testing requirements before it releases the landmark federal health standard," Lipton and Abrams reported. The EPA revised its report to lower the monetary amount of damages formaldehyde causes each year, which meant that regulators could lessen the testing burden on companies that make laminated products such as flooring containing the chemical.
Formaldehyde and its effects first gained national attention after Hurricane Katrina, when trailers provided by the Federal Emergency Management Agency to house the storm's survivors caused a variety of health problems. The source of the symptoms, including respiratory problems, burning eyes and other complaints, were traced to formaldehyde leaching from the hastily constructed trailers. Public health officials tried to get the use of the chemical limited in building materials, but only California took steps to curb its use.
Formaldehyde is a known carcinogen that can cause respiratory ailments such as asthma and possibly cancers like myeloid leukemia.
Lobbying groups, led by the American Chemistry Council have challenged the link between formaldehyde and cancer. They've had a strong ally in Sen. David Vitter (R-Louisiana), a major recipient of chemical industry campaign contributions, who has been nicknamed by some environmental groups as "Senator Formaldehyde." Coincidentally, it's many of Vitter's constituents who were sickened by the chemical in trailers after Katrina hit.
-Noel Brinkerhoff, Steve Straehley
To Learn More:
The Uphill Battle to Better Regulate Formaldehyde (by Eric Lipton and Rachel Abrams, New York Times)
The Formaldehyde Fight (New York Times)
Some E-Cigarettes Contain 10 Times the Carcinogens as Regular Cigarettes(by Steve Straehley, AllGov)
National Academy of Sciences Finally Agrees that Formaldehyde Causes Cancer (by Noel Brinkerhoff, AllGov)
Formaldehyde Added to List of Cancer-Causing Chemicals (by Noel Brinkerhoff, AllGov)
David Vitter: The Formaldehyde Senator (by Noel Brinkerhoff, AllGov)