David Vitter: The Formaldehyde Senator
Sunday, November 08, 2009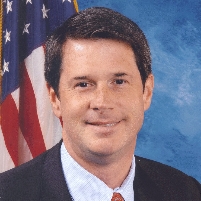 David Vitter
Paul Anastas, a Yale chemist and so-called father of green chemistry, is being prevented from taking over the Environmental Protection Agency's Office of Research and Development because of opposition from Senator David Vitter (R-LA), who has been accused of doing the formaldehyde industry's bidding. Many environmentalists expect Anastas, if confirmed, to lead EPA's effort to establish safety standards for formaldehyde, which has been linked to causing leukemia.
Vitter has put a hold on Anastas' confirmation, saying he wants the EPA to allow the National Academy of Sciences (NAS) to conduct a two-year study on formaldehyde toxicity before issuing new standards. Environmentalists are opposed to this idea because they're afraid the NAS study will be influenced by reports sponsored by chemical companies.
Vitter has accepted campaign contributions from formaldehyde emitters, including Dow Chemical, Monsanto, ExxonMobil, and the American Forest and Paper Association.
-Noel Brinkerhoff