Federal Judge Supports North Carolina Voter Restrictions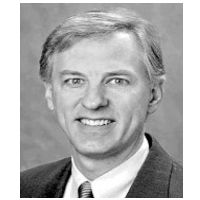 Judge Thomas Schroeder
A federal judge in North Carolina has declined to issue an injunction stopping enforcement of what's been called the most restrictive voting law in the United States in this November's election.
U.S. District Judge Thomas Schroeder, an appointee of President George W. Bush, said in his ruling Friday that North Carolina's House Bill 589 approved last year will be in effect this year. Dubbed the "monster voting bill" by opponents, the law bans same-day voter registration, cuts early voting days from 17 to 10, eliminates the use of provisional ballots if the voter votes in the wrong precinct, eliminates a program to allow 16- and 17-years-old to pre-register at public high schools, says that a disabled voter can only be helped by a near relative or legal guardian and mandates that candidates belonging to the same party as the governor have their names appear first on the ballot.
Although North Carolina has a Republican governor, Pat McCrory, Democrats lead Republicans in voter registration, 2,756,579 to 2,004,723. Another 1,768,644 North Carolina voters do not belong to a political party.
The decision means the restrictions will be in effect for this November's election. However, the case was not thrown out and a trial is scheduled for July 2015, in which the plaintiffs can present more evidence.
The plaintiffs, Schroeder wrote, "have not demonstrated they are likely to suffer irreparable harm—a necessary prerequisite for preliminary relief—before trial in the absence of an injunction."
Schroeder's ruling was a disappointment for the plaintiffs, which included the N.C. State Conference of the NAACP, the League of Women Voters and the U.S. Department of Justice. They argued that the law violated Section 2 of the Voting Rights Act, as well as the 14th, 15th and 26th Amendments to the Constitution.
"The challengers had asked the court to suspend enforcement of that law during the November elections, arguing that holding an election under a constitutionally-challenged law would irreparably harm voters, particularly those rendered unable to vote, those unduly burdened by the new law, and those whose votes might be discounted because of its provisions," Sharon McCloskey wrote at Progressive Pulse.
The restrictions were passed into law last year after the U.S. Supreme Court weakened the Voting Rights Act by declaring its Section 5 unconstitutional. Section 5 required preclearance by Justice Department officials for states, such as North Carolina, with a history of voter discrimination.
-Noel Brinkerhoff, Steve Straehley
To Learn More:
Federal Judge: New Voting Law Applies in November Elections (by Sharon McCloskey, Progressive Pulse)
Judge Backs New Limits on North Carolina Voting (by Richard Fausset, New York Times)
North Carolina State Conference on the NAACP v. Patrick Lloyd McCrory (U.S. District Court, Middle North Carolina) (pdf)
North Carolina Latest State to be Sued by Justice Department Over Voter ID Law (by Noel Brinkerhoff, AllGov)
North Carolina Republicans Propose Record-Setting Voter Restrictions (by Noel Brinkerhoff and David Wallechinsky, AllGov)