North Carolina Republicans Propose Record-Setting Voter Restrictions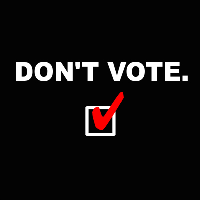 Lawmakers in North Carolina are preparing to adopt what critics call the most extreme voter-suppression bill in the country.
In the wake of the U.S. Supreme Court ruling that threw out some provisions of the Voting Rights Act, Republicans—who control both houses of the legislature and the governorship—introduced the 57-page House Bill 589.
Liberal watchdog groups have expressed outrage about the many restrictions in the proposal, with ThinkProgress calling it a "voter suppression magnum opus."
The legislation would, among other things:
End pre-registration for 16- and 17-year-olds at public high schools
Prevent counties from extending voting hours in case of long lines
Do away with same-day voter registration
Allow voter challenges by any registered voter of the county rather than just from the precinct
Shorten early voting by a week
Eliminate straight party ticket voting
Increase the maximum campaign contribution to $5,000 and further increase the limit every two years based on changes in the Consumer Price Index
Reduce disclosure requirements for "independent expenditure" committees
Authorize expanded number of "at-large" poll observers with increased access to polling areas
Make it more difficult to add "satellite" voting sites for elderly and disabled, such as at nursing homes, by requiring unanimous approval of a county board of elections
Prevent anyone other than a legal guardian from being paid to help a disabled voter enter a polling place
End mandate for voter registration drives
The bill also states that the order of candidates on a ballot should be in alphabetical order, except that the first party listed should be the one that won the last election for governor.
-Noel Brinkerhoff, David Wallechinsky
To Learn More:
Worse-than-Imagined Voter SuppressionBill Emerges (by Rob Schofield, Progressive Pulse)
North Carolina On Cusp Of Passing Worst Voter Suppression Bill In The Nation (by Scott Keyes, Think Progress)
House Bill 589 (General Assembly of North Carolina) (pdf)
Court Rules Republican National Committee Must Still be Monitored for Voter Fraud (by David Wallechinsky and Matt Bewig, AllGov)