Family Awarded $7 Million for Death of Mother Poisoned by Years of Laundering Husband's Clothes Covered in Asbestos from Oil Job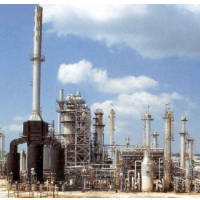 Placid Refining Co.
By Sabrina Canfield, Courthouse News Service
BATON ROUGE (CN) - A Louisiana trial judge awarded $7 million to the surviving family members of a woman who died of cancer after years of laundering her husband's asbestos-tainted clothes.
Myra Williams died from mesothelioma, a disease caused exclusively by exposure to asbestos after years of contact with the material at home through handling her husband's work clothes. Myra's husband, Jimmy Williams, worked around asbestos at his job for Placid Oil Co., court documents say.
As part of his job at Placid Oil, according to the documents, Jimmy Williams was required to crawl over equipment insulated with asbestos.
"This caused asbestos dust and fibers to accumulate on his clothing, which he wore home on a daily basis to be laundered by Myra Williams," Judge Lala Sylvester's ruling said.
Ingersoll-Rand manufactured asbestos-laden compressors and supplied them to Placid Oil. Jimmy William's job at Placid Oil involved changing gaskets and removing insulation. Workers during trial testified that the removal of insulation and vibration from the compressors would create asbestos dust in the compressor room, which visible to the naked eye.
By the 1950s Ingersoll Rand was aware of the dangers of asbestos, Williams's family claimed, but the company continued to use asbestos insulation in the equipment it manufactured and did not provide warnings to the workers using the equipment. Workers had no idea their health was at risk, and they would not have known of the dangers of taking asbestos home on their clothing.
The take-home asbestos exposure case ended April 29, 2016.
Myra Williams had four children, each of whom was awarded $750,000 for Myra's death. The total damages won total $7 million.
"Myra's children were extremely close to her, and it was an honor to represent them," Lance Unglesby of the Unglesby Law Firm said in a statement posted on its website.
"Take-home asbestos exposure will continue to harm families across America due to the negligence of companies that failed to properly protect workers," Jeff Gaughan, a partner with Baggett McCall Law Firm, said in an online statement. "We are honored to have represented the Williams family and proud to bring them justice for their unimaginable grieving, pain and suffering."
Baggett McCall and Unglesby Law Firm collectively are responsible for the two highest survival action mesothelioma verdicts in the state. Dorothy White v. Entergy (pdf) resulted in a $3.8 million survival action mesothelioma verdict, and Sadie Mae Terrance v. Exxon resulted in a $5 million survival action mesothelioma verdict.
To Learn More:
Asbestos Found in Chinese-Made Crayons (by Noel Brinkerhoff, AllGov)
Asbestos in 3 Schools Puts 1,700 Students on the Bus (by Ken Broder, AllGov California)
Why is U.S. Still Importing Asbestos? (by Noel Brinkerhoff, AllGov)
Corporate Executives Sentenced to Prison for Asbestos Deaths: Could it Happen in U.S.? (by David Wallechinsky and Noel Brinkerhoff, AllGov)