Disbelief in New Mexico's Rape Victims, Resulting in a Thousand Untested Rape Kits, May Discourage Victim Reporting
Monday, December 12, 2016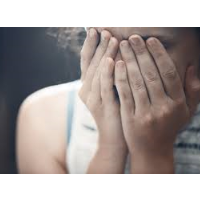 (photo: Getty)
By Susan Montoya Bryan, Associated Press
ALBUQUERQUE, N.M. (AP) — Millions of dollars are being poured into addressing New Mexico's backlog of more than 5,000 untested evidence kits from rapes and other sexual assaults. But state auditors and victim advocates warned Tuesday that nothing will change unless new policies and training initiatives are adopted.
New Mexico leads the nation when it comes to the number of untested kits per capita, far outpacing the rest of the states. But even more alarming to auditors was the finding that one-fifth of the kits reviewed as part of a special inquiry went untested because of a perceived lack of credibility on the part of the victim.
Another 21 percent went untested due to either the loss of contact with a victim or a lack of cooperation.
Heartbreaking is how Sarita Nair, a government accountability officer with the auditor's office, described the statistics. She said they reinforce the concerns of sexual assault victims who are reluctant to come forward for fear of not being believed.
"When we see a kit on a shelf and the reason is a lack of perceived victim credibility, we're just sort of reinforcing those worst fears and we're discouraging people from coming forward — and that just has to stop," she said.
Nair along with State Auditor Tim Keller and victim advocates on Tuesday outlined the findings of a statewide audit aimed at identifying the root causes of the testing backlog.
"Protecting the public is one of the most basic functions of government, and we hope this audit provides a roadmap for our state to both clear the existing backlog and, once it's cleared, to ensure that it doesn't happen again," Keller told a room of reporters.
State auditors conducted surveys of law enforcement agencies across the state to find out more about their policies for handling sexual assault evidence kits. Seven agencies were selected for a more in-depth inquiry to determine why kits weren't being tested. The auditors also met with dozens of law officers, advocates and victims and held five public meetings.
The audit pointed to a lack of resources, training, equipment and attitudes toward victims as some of the reasons kits went untested.
Some of those kits have languished on shelves for years, auditors said. In some cases, they fell through the cracks and weren't tracked in evidence management systems. In other cases, decisions were made not to test, but those decisions were never put down on paper as part of the case file.
The crime lab in New Mexico's largest city — Albuquerque — carries the bulk of the backlog, with about 73 percent of the untested kits.
The audit already has netted some progress as some kits from police departments and sheriff's offices in rural areas have been forwarded to the state crime lab, where they're awaiting testing.
The lab was awarded $1.2 million earlier this year and has been going after grant money to address the backlog.
The audit also makes several recommendations, including requiring law enforcement agencies to submit for testing every kit for which a police report is filed, as required by law.
Albuquerque police say they have had a policy in place since December 2015 requiring that all kits with a police report be forwarded with a request for testing.
State auditors said the Albuquerque lab doesn't have a plan for addressing the backlog, but police spokeswoman Celina Espinoza argued that the foundation has been laid and that civilian contractors were hired to help analyze and prioritize the untested kits. She said that work is almost complete.
Even state public safety officials acknowledged that whittling down the backlog will take time given that each kit can take an evidence technician up to 50 hours to process.
Nair and others agreed the backlog is solvable as long as the other systemic problems are addressed.
"We owe it to the victims of sexual assault and really all New Mexicans to take this mess and turn it into a real opportunity to change the system as a whole and to turn the tide on sexual assault in New Mexico," she said.
To Learn More:
10,000 Backlogged Rape Kits Finally Tested Lead to Hundreds of Indictments in Ohio (by Kim Palmer, Reuters)
At Least 70,000 Rape Kits Remain Untested (by Steve Straehley, AllGov)
S.F. Police Chief Balks at Chance to Track Down Pre-2003 Rapists (by Ken Broder, AllGov California)
Increased Testing of Old Rape Kits Starting to Lead to more Arrests and Convictions (by Noel Brinkerhoff, AllGov)
10-Year Backlog of 12,000 Untested Rape Kits in Memphis May Have Resulted in More Rapes (by Noel Brinkerhoff, AllGov)