Court Says Ohio Purge of Voter Rolls Is Illegal
Tuesday, September 27, 2016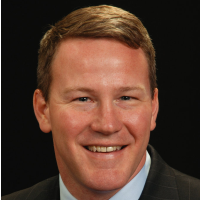 Ohio Secretary of State Jon Husted
By Kevin Koeninger, Courthouse News Service
CINCINNATI — Ohio cannot remove voters from registration rolls for failing to vote, the Sixth Circuit ruled.
A three-judge panel determined that Ohio's "supplemental process" for purging voters from registration rolls violates the National Voter Registration Act (NVRA).
The two-step process begins when a voter fails to respond to an address confirmation mailer, and ends when the individual fails to vote in consecutive federal elections.
The A. Philip Randolph Institute, the Northeast Ohio Coalition for the Homeless, and Larry Harmon sued Ohio Secretary of State Jon Husted in April of this year, and claimed the process violated the act.
The plaintiffs also argued that the mailers sent by the State did not conform to the Act's requirements.
The district court ruled in favor of Ohio, and held that "because Section 8 of the NVRA does not explicitly dictate what information states may or must use as a 'trigger' for sending a confirmation notice, that decision was impliedly left to the states."
Although the act contains an exception that allows for registration purges of voters who fail to vote and then fail to respond to an address-confirmation mailer, the panel found Ohio's law did not conform to the exception.
Writing for the panel, U.S. Circuit Judge Eric Clay said "the Secretary [of State's] reading of the except clause would require us to ignore the traditional rule of statutory construction dictating that exceptions to a statute's general rules be construed narrowly."
Husted argued that the sending of a notice — even if it is "triggered" by a person's failure to vote — complies with the NVRA.
Judge Clay disagreed, and wrote that "the only reasonable reading of the NVRA is that any part of a state's roll maintenance process that does not mimic the expressly permitted procedures outlined in subsections (c) or (d)—in this case, the supplemental Process' two-year 'trigger' provision — is subject to subsection (b)(2)'s prohibition clause."
Husted argued that there are several types of "voter activity" that can trigger the confirmation mailer — including filing a change of address form and casting an absentee ballot — and so individuals are not removed solely for failing to vote in elections.
Judge Clay wrote that "the [prohibition] clause would have no teeth at all if states could circumvent it by simply including 'voting' in a disjunctive list of activities in which a registrant must fail to engage in order to 'trigger' the confirmation notice procedure.
"In more concrete terms," he continued, "a state cannot avoid the conclusion that its process results in removal 'solely by reason of a failure to vote' ... by providing that the confirmation notice procedure is triggered by a registrant's failure either to vote or to climb Mt. Everest or to hit a hole-in-one."
Husted also argued that a new form designed by the state rendered the plaintiffs' arguments moot, but Clay rejected this argument as well.
"As plaintiffs note," Clay wrote, "the Secretary's newly-issued form does nothing to correct the fact that Ohio has, for years, been removing voters from the rolls because they failed to respond to forms that are blatantly non-compliant with the NVRA."
U.S. Circuit Judges Julia Smith Gibbons and Eugene Edward Siler Jr. rounded out the panel.
In a brief dissent, Siler said "the statute leaves it to the states to implement, and Ohio has developed a lawful procedure."
"The State cannot remove the registrant's name from the rolls for a failure to vote only, and Ohio does not do so. It removes registrants only if (1) they have not voted or updated their registration for the last two years, (2) also failed to respond to the address-confirmation notice, and (3) then failed to engage in any voter activity in four consecutive years, including two consecutive Federal elections following that notice."
To Learn More:
Ohio Disenfranchises Voters Who Skipped 2012 Election, Suit Claims (by Kyle Anne Uniss, Courthouse News Service)
Ohio Secretary of State Fought to the End to Exclude Provisional Ballots (by Noel Brinkerhoff and David Wallechinsky, AllGov)
Federal Judge Orders Ohio to Reinstate Early Voting (by Steve Straehley, AllGov)