Ohio Secretary of State Fought to the End to Exclude Provisional Ballots
Wednesday, November 07, 2012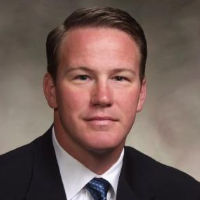 Jon Husted
Ohio Secretary of State Jon Husted (R) issued a directive late last week to precinct workers that could result in some provisional ballots being thrown out.
Husted instructed that voters who submit a provisional ballot must fill out a form indicating what type of identification they showed to those manning the polls. He also said the ballot cannot be counted if the voter fails to fill out the form correctly.
The directive contradicts both a pending lawsuit filed against the secretary of state and current state law, according to ThinkProgress. The liberal group cited an Ohio statute, Rev. Code § 3505.181(B)(6), that says the burden of recording what type of ID a voter provides falls on election workers, not those casting ballots.
Ohio was considered a vital state to win for both President Barack Obama and Republican challenger Mitt Romney and it was the calling of Ohio for Obama that put him over the top in the number of electoral college votes he needed to secure reelection. The disqualification of legal provisional ballots due to a form mishap could have swung the election. In the end, Obama won Ohio by 2%, although pre-election polls had indicated his winning margin would be almost twice as much.
On Wednesday morning, Husted's office announced that 199,403 provisional ballots and up to 116,678 absentee ballots won't be counted for another 10 days and that Lorain County had not yet reported its number. In 2008, 80% of provisional ballots were ultimately approved for inclusion in official vote totals.
-Noel Brinkerhoff, David Wallechinsky
To Learn More:
More than 300,000 Ohio Ballots Still Uncounted (by Darrel Rowland, Columbus Dispatch)
Last-Minute Ohio Directive Could Trash Legal Votes And Swing The Election (by Judd Legum, Think Progress)
In Case of a Recount, a Long Wait for Ohio (by John Broder, New York Times)
The Northeast Ohio Coalition for the Homeless v. Jon Husted (U.S. District Court, Southern Ohio) (pdf)
Ohio Secretary of State Rejects Court Order to Extend Early Voting Hours (by Noel Brinkerhoff, AllGov)
Federal Courts Versus Republican Efforts to Limit Voting: Ohio (by Noel Brinkerhoff and David Wallechinsky, AllGov)