Ohio Disenfranchises Voters Who Skipped 2012 Election, Suit Claims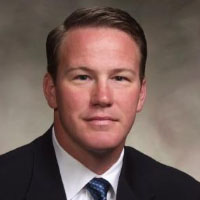 Ohio Secretary of State Jon Husted (R)
By Kyle Anne Uniss, Courthouse News Service
COLUMBUS, Ohio – Ohio's policy of purging voters from voter rolls simply by reason of their failure to vote violates federal law and disenfranchises citizens, two groups claim in court.
In a lawsuit (pdf) filed Wednesday, the Ohio A. Philip Randolph Institute and the Northeast Ohio Coalition for the Homeless allege that Ohio Secretary of State Jon Husted's "actions violate the roll-maintenance provisions of the National Voter Registration Act," causing many Ohioans to be deprived of their voting rights "merely because they had not voted for a period of six years."
The 1993 National Voter Registration Act requires states to remove names of voters who have had a change of residence, stating clearly that "once a citizen is registered to vote, he or she should remain on the voting list so long as he eligible to vote in that jurisdiction."
The April 6 complaint states that, despite these restrictions, Ohio uses a supplemental process to purge its voter rolls "triggered solely by their failure to vote."
According to the complaint, Ohio conducted an extensive statewide purge in the summer of 2015, removing a large number of voters because they had not voted in six years, "meaning most of the purged voters last participated in the November 2008 Presidential Election, an election with significant get-out-the-vote efforts and in which a record number of electors turned out to vote."
Many of these voters learned they were not registered to vote in the November 2015 general election, an election that drew a number of infrequent voters due to "several significant statewide and local races," the organizations claim.
Voters were informed by officials that their names were not on the rolls, "despite remaining eligible to vote and residing at the same address at which they were previously registered," according to the lawsuit.
Some, but not all, were given provisional ballots, but "after these voters made this additional and unnecessary effort, their provisional ballots were not counted" – "Nor, obviously, were the votes of those who were turned away without the opportunity to cast any ballot at all," the complaint states.
The two groups contend that similar purges conducted in prior years disenfranchised voters who had not moved or become ineligible, and "disproportionately burdens people of color and low-income voters, including homeless voters."
"This problem will be much worse in the November 2016 general election, when a much larger number of infrequent voters will likely return to the polls for the first time since 2008 and since the 2015 purges, only to find that they are no longer registered or able to participate in the election," the 17-page lawsuit states.
Husted said in a statement that the lawsuit "is politically motivated, election-year politics, is a waste of taxpayer dollars, and opens the door for voter fraud in Ohio."
The Ohio A. Philip Randolph Institute and the Northeast Ohio Coalition for the Homeless seek a restraining order and an injunction requiring Husted and his agents to cease using the supplemental process to purge eligible voters.
The groups are represented by the American Civil Liberties Union of Ohio and Demos in New York.
To Learn More:
Federal Judge Orders Ohio to Reinstate Early Voting (by Steve Straehley, AllGov)
Ohio Judge Grants Most 17-Year-Olds Right to Vote in State's Presidential Primary (by Ann Sanner, Associated Press)
Ohio Secretary of State Fought to the End to Exclude Provisional Ballots (by Noel Brinkerhoff and David Wallechinsky, AllGov)