Court Rules against Michigan for Cutting Food Stamps for People it Misidentified as Fleeing Felons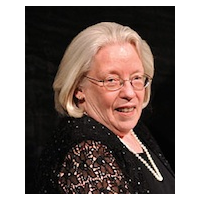 Judge Martha Craig Daughtrey (photo: Twitter)
By Lorraine Bailey, Courthouse News Service
(CN) — The Sixth Circuit upheld an injunction against Michigan for cutting off food stamps to recipients wrongly identified as felons.
The federal Supplemental Nutrition Assistance Program (SNAP), commonly known as food stamps, prohibits anyone from receiving benefits who has fled prosecution for a felony.
However, the states are left to implement the "fleeing felon" disqualification on their own.
To do so, Michigan developed an automated program that compares the list of public-assistance recipients with a list of outstanding felony warrants maintained by the law enforcement information network.
However, the system does not work very well, and repeatedly wrongly identifies SNAP recipients as felons and cuts off their food stamps, court documents say.
Plaintiff Walter Berry, a Detroit resident with mental disabilities, received four separate notices his food stamps would be canceled, although he went to court after receiving each notice and verified before a judge that he has no criminal record and the warrant was for another man.
Plaintiff Donitha Copeland, a victim of identity theft, was also wrongly cut off from benefits in connected with a purported arrest in Kalamazoo, Michigan for writing bad checks — all despite her never having been to Kalamazoo.
A federal judge found the state's use of the database deprived plaintiffs of their right to food assistance because they were neither actively fleeing nor avoiding prosecution for a felony.
The Sixth Circuit affirmed the permanent injunction against the state's system for determining fleeing felon disqualification Thursday.
"The district court correctly declared invalid the Michigan fugitive-felon policy and the portions of Michigan statutes on which the policy was based, entered summary judgment for the plaintiffs, and enjoined the state from automatically disqualifying plaintiffs and other class members from receiving SNAP benefits based solely on an outstanding felony warrant," Judge Martha Craig Daughtrey said, writing for the three-judge panel.
The panel also agreed that the state's notice canceling recipient's benefits violated due process because it did not inform recipients how to lift the disqualification.
To Learn More:
Walter Barry, et al., v. Nick Lyon (U.S. Court of Appeals for the Sixth Circuit)
Seven States Still Give Lifetime Food Stamp Bans to those Convicted for Drugs (by Noel Brinkerhoff and Steve Straehley, AllGov)
Wisconsin and Oklahoma Lead Attack on Food Stamp Recipients (by Noel Brinkerhoff, AllGov)
One Million Adults with Average Annual Income of $2,200 Set to Lose Food Stamps in Coming Year (by Noel Brinkerhoff and Steve Straehley, AllGov)