Advocates from Left and Right Agree: End ATF as an Independent Entity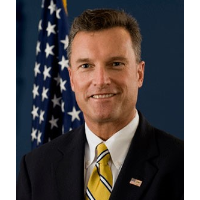 Acting ATF Director Thomas Brandon
The Bureau of Alcohol, Tobacco, Firearms and Explosives (ATF) should be dismantled and merged with the Federal Bureau of Investigation, according to critics on the left and the right.
ATF has been criticized repeatedly in recent years for botched operations. Its Operation Fast and Furious embarrassment allowed thousands of guns to pass into criminal hands in the United States and Mexico. ATF also was exposed by the Milwaukee Journal Sentinel for a local operation in which agents lost guns, arrested the wrong people and used a mentally disabled man as a source.
These messes and others led the Center for American Progress, a liberal think tank, to call for ATF's elimination and merger with the FBI. "ATF, as it currently exists, suffers from substantial weakness that compromises its ability to effectively combat gun crime and regulate the firearms industry, and a new director or piecemeal changes cannot fully solve these problems," a report (pdf) of a two-year study of ATF by the Center states. "It is time to consider a major reboot of how these issues are addressed at the federal level and for an overhaul of the federal law enforcement agencies responsible for doing so."
The report also outlined cost savings that could be realized by a merger. An estimate showed that $58.7 million per year could be saved by combining ATF and the FBI.
Some conservatives also want to get rid of ATF as an independent agency.
Representative Jim Sensenbrenner (R-Wisconsin) has introduced legislation that would shut down the agency and fold its law enforcement and gun industry regulatory functions into the FBI and other agencies. Sensenbrenner's office has described ATF as a "duplicative, scandal-ridden agency that lacks a clear mission."
The agency also has been dinged by the Government Accountability Office, which issued a report last summer saying ATF has struggled with high personnel turnover and internal problems.
-Noel Brinkerhoff
To Learn More:
Report Calls for Elimination of ATF (by John Diedrich, Journal Sentinel)
The Bureau and the Bureau (by Chelsea Parsons, Arkadi Gerney, Mark D. Jones and Elaine Kamarck, Center for American Progress) (pdf)
Report: Merge the ATF with the FBI (by Charles S. Clark, Government Executive)
Florida Jury Acquits Low-IQ Defendant in Botched ATF Sting (by Noel Brinkerhoff and Steve Straehley, AllGov)
FBI Accused of Entrapping Muslims; ATF Accused of Entrapping Minorities (by Noel Brinkerhoff, AllGov)