Assistant Secretary for Elementary and Secondary Education: Who Is Ann Whalen?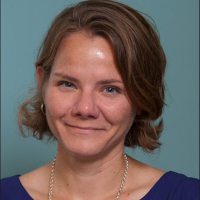 Ann Whalen
Ann Whalen, who has worked in the Department of Education under Secretaries John King and Arne Duncan, was nominated on April 7, 2016, to be Assistant Secretary for Elementary and Secondary Education.
Whalen is from Chicago, one of five children of attorney Wayne Whalen and Paula Wolff, a longtime player in Illinois and Chicago politics under Democratic and Republican administrations. Wolff is currently director of the Illinois Justice Project and the family is friendly with President Barack Obama and First Lady Michelle Obama. Whalen attended Chicago schools, but went to Stanford for college, earning a B.A. in political science.
She returned to Chicago and in 2002 began work for the city as a project administrator in its Department of Planning and Development.
The following year, Whalen moved over to Chicago Public Schools, where she began her association with Duncan. Her first post was as Deputy Director for Special Initiatives working under Duncan, who was the district's CEO. In 2006, Whalen was made Deputy to the Chief Education Officer.
She moved to Washington after Obama was inaugurated in 2009 to serve as special assistant to Duncan. The following year, she was named Director of the Implementation Support Unit, which gives technical assistance to states and districts that are putting reform programs in place, including the Race to the Top program.
Whalen left government service in 2014 to become Director of Policy for Education Post, a website dedicated to improving public schools. She returned to the Education Department in 2015 as special adviser to the Secretary, serving as acting assistant secretary for elementary and secondary education.
To Learn More:
Ann Whalen Returns to Education Department as Senior Adviser (by Andrew Ujifusa, Education Week)