Assistant Attorney General, National Security Division: Who Is John Demers?
Tuesday, November 07, 2017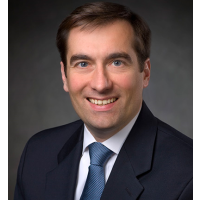 John Demers
President Donald Trump, on September 2, 2017, nominated a weapons industry attorney to be the next chief of the National Security Division (NSD) of the Department of Justice (DOJ). Created in 2006, NSD consolidates DOJ's primary national security functions. A veteran of NSD's early days, John Demers is vice president and assistant general counsel for government operations, and acting head of international government affairs, at Boeing International. If confirmed by the Senate, Demers would succeed John Carlin, who served from March 2013 to October 2016. Upon taking over the National Security Division, Demers will retain more than $1 million in Boeing stock options.
John Charles Demers was born September 21, 1971, in Gubbio, Italy, to Francis J. Demers and Giuseppa P. Demers, who also had two other children, Julie and Mark. John Demers earned a BA in Art History at the College of the Holy Cross in Worcester, Massachusetts, in 1993. He spent two years, from August 1994 to August 1996, at the National Center on Addiction and Substance Abuse working as special research assistant to its president, former Secretary of Health, Education, and Welfare Joseph A. Califano, who is also a Holy Cross alumnus.
Demers earned a JD at Harvard Law School in 1999, and clerked for Judge Diarmuid O'Scannlain of the U.S. Court of Appeals for the Ninth Circuit from August 1999 to August 2000. He practiced law as an associate at the law firm of Ropes and Gray in Boston from October 2000 to May 2003.
In June 2003, Demers joined the Department of Justice for the first time, working as an attorney advisor in the Office of Legal Counsel until June 2005, when he left to serve a clerkship with Justice Antonin Scalia from July 2005 to August 2006.
From September 2006 to January 2009, Demers was on the first leadership team at NSD. He served as senior counsel to the assistant attorney general (to September 2007), and then as the deputy assistant attorney general at the Office of Law and Policy from October 2007 to January 2009.
In 2008, Demers helped draft Section 702 of the FISA Amendments Act, which allows the National Security Agency (NSA) to collect emails and other electronic communications of foreign targets overseas, including correspondence with U.S. citizens. At his confirmation hearing on October 31, 2017, Demers made it clear that the NSA should not be required to obtain a warrant from the FBI before searching the communications of American citizens. He also waffled on the subject of whether journalists should be jailed for refusing to reveal their sources.
In March 2009, Demers joined Boeing, which bills itself as the world's largest aircraft manufacturer and is a major military contractor. Starting out as chief counsel for network and space systems, Demers was promoted to vice president and assistant general counsel for global law affairs in April 2011, to vice president for international government affairs in March 2016, and to his present joint title in May 2016.
John Demers is married to Cynthia M. "Cindy" Zmijewski, with whom he lives in Alexandria, Virginia. The couple has two children, Elizabeth and Matthew. He has been an adjunct professor of national security law at Georgetown University Law Center since 2010.
-Matt Bewig
To Learn More:
Confirmation Hearing before Senate Select Committee on Intelligence
Appointee Watch: Administration Announces Picks for Key Management Posts, NASA (by Erich Wagner, Government Executive)
Trump Nominee to Justice Department Post Says he will Support Russia Probe (by Sarah N. Lynch, Reuters)
Corporate Biography (Boeing)
Public Financial Disclosure Report (Office of Government Ethics)