Acting Assistant Secretary for Career, Technical, and Adult Education: Who Is Johan Uvin?
Saturday, January 14, 2017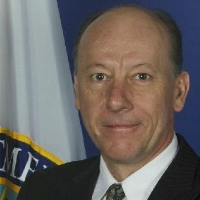 Johan Uvin
Johan Uvin, a long-time advocate for adult education, took over the Office of Career, Technical and Adult Education in May 2014.
Uvin is from the Netherlands. He earned a secondary teaching credential in language arts and history in Belgium in 1979, and coordinated education programs in Sierra Leone and Belgium before coming to the United States. In 1988 at the School of International Training in Brattleboro, Vermont, he earned a master's degree in teaching English to speakers of other languages. Uvin later went to Harvard, earning a master's in international education in 1999 and an Ed.D in administration, planning and social policy in 2003.
In the 1990s, Uvin supervised adult basic educational development for the Commonwealth of Massachusetts, specializing in teaching English to hospitality and healthcare workers. He went to work for the Commonwealth Corp. in 2000, first as a workplace learning specialist and the following year as a vice president. There, he secured grants and conducted studies on how those in workforce development programs fared on the job.
Uvin went to work for the state of Rhode Island in 2005, first as its director of adult education and, in 2008, as director of the Office of Adult, Career and Technical Education.
He joined the federal Department of Education in 2009 as a senior policy adviser to Assistant Secretary Brenda Dann-Messier. In 2011, Uvin was named deputy assistant secretary for policy and strategic initiatives, and the following year he took on the duties of acting director for policy research and evaluation services.
Uvin's wife, Alison Simmons, also works in adult education. They have twin adult sons.
Uvin speaks Dutch, English and French.
-Steve Straehley
To Learn More: