Director of the National Institute of Standards and Technology: Who Is Walter Copan?
Thursday, October 19, 2017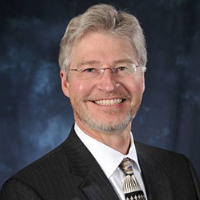 Walter Copan
Walter G. Copan, a leading expert in the commercialization of technology, became director of the National Institute of Standards and Technology (NIST) on October 16, 2017, after being confirmed by the U.S. Senate in a unanimous vote. Copan, who had been nominated by President Donald Trump for the position in September 2017, succeeds Willie May, who served from May 2015 to the end of the Obama administration in January.
Copan says his top priority in the post is to implement the Cybersecurity Framework, an effort led by NIST to improve network security across federal agencies as well as industry. He will also have to defend NIST's budget ($962 million for FY2017), which Trump has proposed to cut by 24%, including a 13% cut to its seven research labs and an 86% cut to its industrial technology services program.
Born February 26, 1954, in Cleveland, Ohio, to Valery A. Copan, a Ukrainian immigrant minister and Valtraut (Kirsch) Copan, a Latvian immigrant from Riga, Walter George Copan grew up in Cleveland, Ohio. He earned dual undergraduate degrees, a BS in Chemistry and a BA in Music, at Case Western Reserve University in 1975.
Shortly after graduation, he joined Lubrizol Corporation, a manufacturer of specialty chemicals, as an R&D man. In 1982, while on academic leave from Lubrizol, Copan earned his Ph.D. in Physical Chemistry at Case Western. His dissertation was entitled, "¹³C and ¹⁵N nuclear magnetic resonance studies of rhodopsin and bacteriorhodopsin."
Walter Copan worked at Lubrizol for 28 years, rising from R&D manager to managing director of technology transfer and licensing, a position he held from 1999 to 2003. Along the way, he held many job titles, including manager of Lubrizol Petroleum Chemicals Technology – UK and director of technology strategy.
In 2003, Copan took a job as principal licensing executive at the Department of Energy (DOE)'s National Renewable Energy Laboratory in Golden, Colorado, where he worked on increasing the Lab's effectiveness in commercializing clean energy technologies.
Returning to the private sector, Copan was executive vice president and chief technology officer at Clean Diesel Technologies, Inc. (CDTI) from August 2005 to 2010, where he helped CDTI grow from its research focus to a commercial approach and eventual listing on NASDAQ.
Copan went back to DOE in March 2010 to serve as managing director of technology commercialization and partnerships at Brookhaven National Laboratory in Upton, New York, staying until early 2013.
Copan bounced back to the private sector in May 2013, becoming president of TAEUS International an intellectual property services firm based in Colorado Springs, which he led through restructuring until spring 2014.
In summer 2014, Copan started two new projects. In June he became a founding board member of Rocky Mountain Innovation Partners in Colorado Springs, which supports universities and research organizations in technology transfer, company growth, and commercialization. In July he became advisor and vice president of technology transfer at Tekcapital in Oxford, England, United Kingdom, a university technology and intellectual property services company.
From May 2015 to June 2017 Copan was founding CEO and chair of Impact Engineered Wood Corporation in Campbell, California, which manufactures artificial wood.
Since August 2009, Copan has been president and managing director of Copan Associates in Monument, Colorado, through which he provides consulting services in business strategy, technology commercialization, and economic development. He has also been president and CEO at Intellectual Property Engineering Group in Monument since January 2015.
Copan has published numerous articles and has served on many boards.
Walter Copan and his wife, Mary Lynn (Melnyk) Copan, have three daughters: Alexandra, Elizabeth, and Marissa. Copan's brother, Paul Copan, is a well-known Christian theologian who teaches at Palm Beach Atlantic University.
-Matt Bewig
To Learn More:
Cybersecurity and Technology Transfer Seen as Top Priorities for NIST Director Nominee (by Robert F. Service, Science)
NIST Director Nominee Discusses His Vision for the Agency (by Mitch Ambrose, American institute of Physics)
WalterCopan.com (website)
Brookhaven National Laboratory: Translating Discoveries to Market Deployment (by Walter Copan)