CEO of the National Railroad Passenger Corporation (Amtrak): Who Is Richard H. Anderson?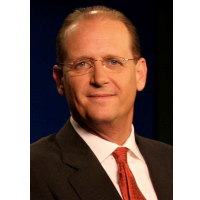 Richard Anderson
The new head of the National Railroad Passenger Corporation (Amtrak) comes from one of train travel's biggest competitors: the airline industry. Richard H. Anderson, who retired as CEO of Delta Airlines in May 2016, took over Amtrak on July 12, 2017, although outgoing CEO Charles "Wick" Moorman will serve as co-CEO until the end of the year. Like Moorman, Anderson has agreed to work for a "token sum."
If he is looking for a post-retirement challenge, Anderson certainly found it: in May President Donald Trump proposed ending $630 million in subsidies for Amtrak's long-distance train service, which comes to 45% of the $1.4 billion the government spends on Amtrak each year.
Richard H. Anderson was born May 2, 1955, in Galveston, Texas, where his father, Hale Anderson, worked for the Atchison, Topeka and Santa Fe Railway, and his mother, Frances, worked as a medical receptionist and typist. The third of five children, Anderson moved with his family to Amarillo when he was in high school.
After both his parents died of cancer when he was a freshman at Texas Tech University, Anderson moved to Texas City, Texas, near Houston, to care for his younger sisters. After working as a plumber's assistant and a ditch digger, Anderson landed a job as executive assistant to the Harris County (Houston) district attorney, who encouraged him toward a legal career. Anderson earned a B.S. in Political Science at the University of Houston – Clear Lake in 1977, and a J.D. at South Texas College of Law in 1982.
Anderson served as a prosecuting attorney for Harris County, Texas, from 1982 to 1987. But with a young daughter and a son on the way, as well as student loans to repay, Anderson "needed better earnings." Fortunately, neighbor Ben Hirst worked in the legal department of Continental Airlines and helped Anderson get hired.
Anderson's quarter-century of aviation experience began in 1987 at Continental Airlines in the legal department.
After three years, Anderson (along with Hirst) took a job at Northwest Airlines, relocating to Minneapolis. Anderson worked for Northwest for 14 years. His job titles included vice president and deputy general counsel (1990 to 1994); senior vice president of labor relations, state affairs and law (1994 to 1996); senior vice president of technical operations and airport affairs (January 1997 to April 1998); executive vice president of technical operations and airport affairs (April to December 1998); executive vice president and chief operating officer (December 1998 to April 2001); and chief executive officer (April 2001 to October 2004).
Anderson left the airline industry in October 2004, leaving Northwest to become executive vice president of United Healthcare from November 2004 to August 2007. He was also CEO of Ingenix, United HealthCare's health data subsidiary from January 2005 to January 2007, and president of its New Commercial Services Group. From 2004 to May 17, 2006, he was a board member of Xcel Energy, the Minneapolis-based utility holding company.
Anderson joined the board of directors of Delta Airlines in April 2007 and became CEO in September 2007. Anderson engineered a merger between Delta and his former employer Northwest that proved financially successful and led to a wave of mergers and consolidation in the industry. He retired as Delta's CEO effective May 2, 2016, and was executive chairman of the Delta Air Lines board of directors for an additional five months. In 2015, he received compensation of more than $17.5 million. Between February and July 2016, he sold $15.9 million worth of Delta stock. He and his wife also donated almost $2 million worth of Delta shares to raise money for the development of the Atlanta BeltLine's Westside Trail, which allowed the project to secure a grant from the U.S. Department of Transportation.
He has served as chairman of the Airlines for America board of directors, as well as the International Air Transport Association board of governors. He is a member of the board of directors of Medtronic, in which he owns about $6.4 million worth of stock. And, beginning in May 2006, he has been a board member of agribusiness giant Cargill. He has also served on the board of directors of entities as diverse as the Henry Ford Museum and Greenfield Village, the Federal Reserve Bank of Atlanta, Business Leaders for Michigan, Greater Twin Cities United Way and Minnesota Mutual Companies Group, Minnesota Life Insurance Company, MAIR Holdings Inc., the St. Thomas College of Business and the Minneapolis Institute of Arts. In November 2016, he was appointed a member of the University of Texas MD Anderson Cancer Center board of visitors.
Over the years, Anderson has contributed to the campaign funds of both Republicans and Democrats, particularly to those on Congressional committees that oversee the airline and healthcare industries.
Anderson is married to Susan Anderson, with whom he has two adult children, Katy and Rick.
-Matt Bewig, David Wallechinsky
To Learn More:
Amtrak Picks Delta's Former Chief to Lead It Through Challenging Time (by Patrick McGeehan, New York Times)
Amtrak Hires Delta Ex-CEO Anderson to Oversee Passenger Railroad (by Elise Young, Bloomberg)
Richard H. Anderson (Bloomberg)
Person of the Year: Delta Air Lines' Richard Anderson (by Jens Flottau, Aviation Week & Space Technology)
Executive Suite: Delta Chief Takes Unlikely Flight Path (by Dan Reed, USAToday)