Acting Director of the United States Secret Service: Who Is William Callahan?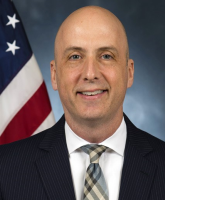 William Callahan
William J. Callahan, a career member of the United States Secret Service, took over as acting head of the agency after the March 4, 2017, retirement of Joseph Clancy.
Callahan is from New York. His father, William L. Callahan, was a New York City Police captain and his mother, Ann Marie, was an office manager.
After graduating from Manhattan College, Callahan joined the Secret Service in 1991 as a special agent in the New York field office. He subsequently held positions including assistant to the special agent in charge (ATSAIC) of the Presidential Protective Division; ATSAIC for the Office of Homeland Security; and assistant inspector within the Inspection Division.
He was assistant special agent in charge at the Detroit Field Office, and was ultimately promoted to the special agent in charge. In 2009, Callahan led an investigation that helped break up a $6.2 million mortgage fraud case.
In 2011, Callahan was named deputy assistant director in the Office of Administration and in 2013 he assumed a similar role in the Office of Protective Services. Callahan was made assistant director in that office in 2015. In December 2016, he was promoted to deputy director of the Secret Service.
It didn't take long for Callahan to encounter controversy as acting director. On March 10, 2017, 26-year-old Jonathan Tuan-Anh Tran entered the White House grounds and was not detected for 16 minutes. On March 16, it was discovered that an agency laptop was stolen from an agent's car in New York. The laptop was said to have had security plans for Trump Tower and other sensitive information on it.
Callahan and his wife, Kara, whom he married in 1994, have two children.
-Steve Straehley
To Learn More: