Female Law Partners Earn 44% Less than Their Male Colleagues
Thursday, October 13, 2016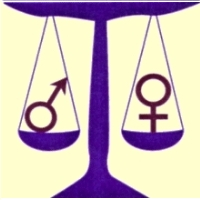 By Elizabeth Olson, New York Times
At big American law firms, female partners still earn 44 percent less in pay than their male partners, largely because men bring in more big-ticket legal cases or are better at getting credit for doing so.
Female partners earned an average of $659,000 annually compared with an average of $949,000 for male partners, according to the latest survey of big-firm partners released Wednesday by the legal search firm Major, Lindsey & Africa.
The survey, which queried 2,100 partners at law firms nationwide, found that average compensation for partners overall was $877,000, which was 22 percent higher than two years ago.
Although billing rates are up across the legal industry, female partners still take home thinner paychecks because, it appears, men are better at receiving credit for landing big cases, according the survey, the fourth in six years.
"We asked partners to pinpoint the factors underlying the pay differences," said Jeffrey A. Lowe, who heads Major, Lindsey's law firm business, "and the No. 1 factor was origination," or who receives credit for bringing a legal matter to the firm.
Rainmaking, or attracting legal work from clients, has always been a top factor in lawyer earning power and is continuing to grow. The average origination amount, according to the survey, was almost $2.5 million, and that amount was up 25 percent from two years ago. Typically, lawyers' annual compensation is tied to the amount of business they bring.
"We found that, predominantly, a partner's compensation is tied to bringing in business to the law firm," Lowe said.
Female partners, the report found, brought in an average of $1.7 million worth of business compared with the $2.6 million average of their male counterparts. Because there are more male partners, the average skews higher than if there were equal gender representation. Two years ago, women brought in $1.2 million worth of business, and male counterparts chalked up $2.2 million.
The lag in pay for female partners in either attracting business or getting credit for it could stem from several factors. One is that the "old boys network" still has an outsize influence because of connections made in law school or earlier that affect who is hired to handle their corporate legal matters.
Other factors, including the number of hours worked, are secondary in determining a lawyer's annual pay, according to the survey, which was written by Major, Lindsey and conducted by ALM Legal Intelligence, the research arm of The American Lawyer, a legal publication.
Major, Lindsey & Africa's survey has been tracking gender pay differences since 2010. Two years ago, it found that the gender pay gap was even more pronounced than now — at 47 percent. According to the 2014 figures, female partners earned $531,000 compared with the average $779,000 their male counterparts were paid.
The amount of business originated increased 6 percent overall from 2010 to 2014, but the earnings seem to be distributed more broadly. The average compensation of white partners rose 14 percent in this year's survey, compared with 2014, to $876,000. The compensation of Hispanic partners increased 100 percent, to $956,000. The compensation of African-American partners rose 39 percent, to $797,000, while that of partners of Asian-Pacific backgrounds increased 36 percent, to $875,000.
The partners who fared the worst in terms of compensation were those who practiced labor and employment law. They earned the lowest average compensation, $597,000. That compared with partners handling corporate work, who earned an average of $1.1 million annually.
To Learn More:
New Study Shows Major Gains in Compensation for Law Firm Partners (by Major, Lindsey & Africa)
Gender Pay Gap Outlives Reasons Thought to Have Caused It (by Claire Cain Miller, New York Times)
Gender Pay Gap Exists in Every U.S. Industry (by Noel Brinkerhoff and Steve Straehley, AllGov)
Wage Gap between Men and Women Drops to "Only 21%" (by Noel Brinkerhoff, AllGov)