Number of Private-Practice Jobs for Law School Graduates at Lowest Level in 20 Years
Thursday, August 18, 2016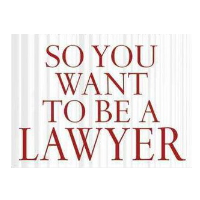 By Elizabeth Olson, New York Times
Last year's law school graduates landed fewer jobs in private practice than any class in the last two decades, according to the National Association for Law Placement, which tracks developments in the legal profession.
"You have to go back to 1996 to find a comparably small number of private practice jobs," said James G. Leipold, the association's executive director. Private practice includes firms of any size as well as solo practitioners.
In 2007, there were 37,123 such jobs, the association found, compared with 33,469 last year, according to the report, "Employment for the Class of 2015 – Selected Findings."
The number of such jobs for newly credentialed lawyers probably shrank, Leipold said, because graduates are competing "with other junior lawyers for most jobs other than entry-level associate positions at large law firms, some judicial clerkships and some government honors programs."
And there is little change in sight, he said, because law firms of every size will face a smaller head count "in the coming years and even decades" as law firms incorporate "growing efficiencies created by technology and business systems and increased competition from nontraditional legal services providers."
Even with the number of available jobs down and the smaller size of graduating classes, the percentage of law school graduates hired was 86.7 percent, the same employment rate as in 2014. But the rate was significantly lower than that of the 2007 graduating class, when 91.9 percent of such graduates found employment within nine months of leaving school.
In the six years after the 2008 economic meltdown, employment for law school graduates fell steadily. But in 2014, the employment rate climbed 2 percentage points, from 84.5 percent to 86.7 percent.
The largest employers recently have been large law firms with 500 or more lawyers. The big firms added more than 1,000 jobs during the last four years, while every other job category lost positions. But those new positions offset the loss of law jobs since 2009, as the recession's effects began to spread across the legal world.
Overall, 51.3 percent of 2015 graduates found jobs in private practice and about 30 percent were employed in the public sectors in jobs with the government, including the judiciary and military, or public interest organizations. Slightly more than 17 percent found jobs in business.
The median law firm starting salary for newly minted lawyers grew last year to $100,000, up about 5 percent from the previous year. That was measured in advance of this summer's round of salary increases at major law firms, but still lower than the median 2009 starting salary of $130,000 – the highest salary figure ever recorded.
To Learn More:
One in 10 Enrollees at Unaccredited California Law Schools Graduates (by Ken Broder, AllGov California)
New Law School Enrollment Continues to Plunge…to 41-Year Low (by Noel Brinkerhoff and Danny Biederman, AllGov)
Law School Enrollment Drops to 38-Year Low; Employment Down to 1994 Level (by Noel Brinkerhoff, AllGov)