New Law School Enrollment Continues to Plunge…to 41-Year Low
Friday, December 19, 2014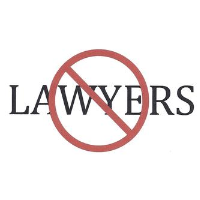 Going to law school continues to not be an option for thousands of young Americans who have chosen other post-graduate paths.
The American Bar Association (ABA) says enrollment in law schools has dropped again, putting the number of students at a level not seen since Richard Nixon was in the White House in 1973. At that time, the country had 53 fewer law schools, too, according to The New York Times.
This year, the number of newly enrolled law students has plummeted about 30% from four years ago, dropping to 37,924 from 52,488, according to the ABA. Total law school enrollment is about 120,000, which is roughly 9,000 fewer than in 2013 and 17.5% less than in 2010. It's the lowest total since 1987.
These days, many students are looking at the cost of a legal education and getting serious sticker shock. Top schools easily demand $55,000 a year for tuition, and the "low end" options cost in the $40,000 range. Furthermore, many law graduates aren't getting jobs as lawyers after they finish school and pass the bar exam. Currently there are fewer U.S. jobs for attorneys, thanks to growing online legal services and outsourcing of positions to other countries.
"In 2013, fewer than two-thirds of newly minted lawyers had found jobs that required passing the bar exam," Elizabeth Olson and David Segal wrote at the Times.
-Noel Brinkerhoff, Danny Biederman
To Learn More:
A Steep Slide in Law School Enrollment Accelerates (by Elizabeth Olson and David Segal, New York Times)
Law School Enrollment Continues Historic Decline (by Karen Sloan, National Law Journal)
Law School Enrollment Drops to 38-Year Low; Employment Down to 1994 Level (by Noel Brinkerhoff, AllGov)