U.S. Internet Firms Warn U.K. Government against "Dangerous" Surveillance Plan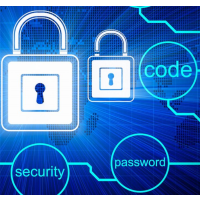 (graphic: Getty Images)
LONDON (AP) — Major U.S. Internet companies have urged the British government to reconsider a plan to make telecommunications firms help spies hack into computers and phones.
The draft Investigatory Powers Bill would require telecoms companies to keep records of customers' Web histories for up to a year, and to help security services gain access to suspects' electronic devices.
In a joint submission to a committee of British lawmakers, Facebook, Google, Microsoft, Twitter and Yahoo said that "to the extent this could involve the introduction of risks or vulnerabilities into products or services, it would be a very dangerous precedent to set."
They urged the government to reconsider, and warned against changes that would weaken online encryption, which they called a "fundamental security tool."
The submission was made last month and published Thursday by the committee, which is reviewing the proposed legislation.
Apple has also objected to the British proposals, saying they could weaken online security by providing a backdoor to users' data for "bad guys" as well as "good guys."
The British government insists the bill won't weaken or ban online encryption.
If approved by Parliament, the bill will let police and spies access Internet connection records — a list of websites, apps and messaging services someone has visited, though not the individual pages they looked at or the messages they sent.
Civil liberties groups have also expressed alarm at the bill. A previous version of the legislation was thrown out by lawmakers in 2013 as overly intrusive.
The government says it will set out final proposals in the spring.
To Learn More:
Tech Firms Grapple with Protecting Free Speech versus Aiding Feds against ISIS (by Brandon Bailey and Julie Pace, Associated Press)
U.S. Demand for Encrypted Data from Tech Firms Moves from Backdoor Access to Backroom Deals (by Noel Brinkerhoff, AllGov)
NSA Teamed with U.K. and Tech Companies to Override Global Internet Privacy (by Danny Biederman and Noel Brinkerhoff, AllGov)