Acting Deputy Director of Management at the Office of Management and Budget: Who Is David Mader?
Sunday, November 08, 2015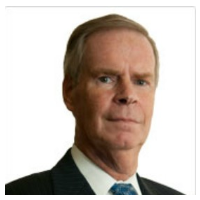 David Mader
David Mader, controller of the Office of Management and Budget (OMB), was named in July 2015 as the acting Deputy Director of Management at OMB.
Mader was born July 9, 1948, in Jersey City, New Jersey. He earned a BS in political science from Mount St. Mary's University in Maryland and in 1970 began government service at the General Services Administration (GSA) and moved the following year to the Internal Revenue Service (IRS).
Mader served at the IRS for 32 years, moving up the ranks to such jobs as assistant director of the Detroit computing center and assistant director of the New Jersey District until moving to agency headquarters in 1990. Early in his Washington tenure, Mader was the IRS' ethics officer and in 1997 was its security specialist during a time when the agency came under fire because its employees were found to be looking at tax returns of celebrities and others they had no business viewing.
He subsequently became a key figure in a fundamental IRS reorganization. That change resulted in the removal of several layers of management and caused the agency to move from a regionally based organization to one with customer-oriented divisions. He also spearheaded a program to bring in private-sector executives to work in the IRS.
In 2000, Mader was made Assistant Deputy Commissioner for Management and Finance and later was named acting Deputy Commissioner for Modernization and the agency's chief information officer.
Mader left the IRS in 2003 and went to work for Sirota Survey Intelligence, which conducts employee surveys. Mader had worked closely with Sirota in the late 1990s when the company had a contract with the IRS.
The following year, Mader left Sirota for the consulting firm Booz Allen Hamilton as Senior Vice President for Strategy and Organization. Much of his work was with government clients, such as the Treasury Department, the Office of Personnel Management, the GSA and the Government Accountability Office.
Mader was persuaded to return to government service and was confirmed as OMB's controller on July 17, 2014. Two programs he has championed since then have been the use of shared services, in which some non-core agency functions, such as payroll, are outsourced to another government agency that might perform that function for several entities. The other is a program called "Freeze the Footprint," which hopes to hold the line on, and eventually reduce, real estate owned by the federal government.
Mader and his wife, Bette, have a son, Eric, and a granddaughter. Mader is a Civil War buff, a running enthusiast, and enjoys riding his motorcycle.
-Steve Straehley
To Learn More:
Obama to Nominate Long-Time Former Fed to Be OMB Controller (by Jason Miller, Federal News Radio)
Lessons From a Longtime Washington Leader (by Tom Fox, Washington Post)
Calm in the Storm (by Eliza Newlin Carney, Government Executive)