Move over Benghazi – Planned Parenthood Now Has 5 Committees Investigating It in Congress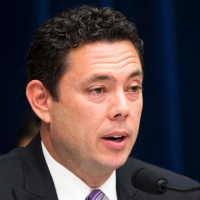 Rep. Jason Chaffetz (photo: Brett Carlsen, AP)
House Republicans have doubled down—nay, quintupled down—on Planned Parenthood, devoting time and resources from five congressional committees to dig up something on the nonprofit regarding the sale of fetal tissue for medical research.
Until recently, GOP lawmakers had four committees probing Planned Parenthood: three in the House and one in the Senate, according to ThinkProgress.
Then, House Republicans on Wednesday created a special committee whose job will be to take over the investigation. They say the new panel, an Energy and Commerce subcommittee, will replace the work of the other four. Congressional Republicans have searched futilely for evidence that Planned Parenthood is illegally selling fetal tissue ever since an anti-abortion group started releasing deceptively edited videos purporting to show that.
A day later, House Oversight and Government Reform Committee chairman Jason Chaffetz (R-Utah) admitted during a hearing that efforts to investigate Planned Parenthood have thus far hit a dead end. "Did we find any wrongdoing? The answer was no," he said. "Did I look at the finances and have a hearing specifically as to the revenue portion and how they spend? Yes. Was there any wrongdoing? I didn't find any."
House Democratic Whip Steny Hoyer of Maryland called the new panel "a waste of taxpayer money and Congress' time, much in the same way that time and money have been squandered by the Select Committee on Benghazi."
Rep. Gwen Moore (D-Wisconsin) was even more direct. "We know that fetal tissue procurement ... provides life-saving research for diseases like Parkinson's, ALS and others" she said. "No, Mr. Speaker, you are not trying to find the facts. This is just another pathway to deny a woman a right to a safe and legal abortion."
Planned Parenthood officials called the addition of another committee a "five-ring circus."
Since 2011, when the GOP took control of the House, the Republicans have created only one other special panel: A committee to investigate the 2012 attack on a U.S. diplomatic outpost in Benghazi. Democrats labeled that a partisan tactic to weaken Hillary Clinton, which was subsequently confirmed by House Majority Leader Kevin McCarthy of California.
-Noel Brinkerhoff, Steve Straehley
To Learn More:
Republicans Keep Forming New Committees to Take Down Planned Parenthood (by Tara Culp-Ressler, ThinkProgress)
House Republicans Create Special Committee to Harass Planned Parenthood (by Jennifer Bendery, Huffington Post)
House Benghazi Committee Sets Record as Longest-Lasting Special Congressional Investigation (by Noel Brinkerhoff, AllGov)
No Women's Health Safety Net Would Fill Gap Left by a Defunded Planned Parenthood (by Noel Brinkerhoff, AllGov)