Nebraska becomes First Conservative State in 42 Years to Abolish Death Penalty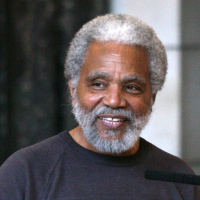 Sen. Ernie Chambers, the bill's sponsor (photo: Unicameral Information Office)
In deciding to abolish the death penalty, Nebraska not only joined a growing chorus of states that have eliminated capital punishment but also became the first conservative state to do so since 1973.
Dominated by conservatives, Nebraska's unicameral legislature adopted legislation abolishing the death penalty, and then—in a 30-to-19 vote—overrode Governor Pete Ricketts' veto.
Not in 42 years had a conservative state done away with capital punishment until Nebraska's decision this week.
Ricketts, a staunch defender of executions, implored lawmakers to keep the death penalty, even though the state had not executed anyone on death row since 1997. "My words cannot express how appalled I am that we have lost a critical tool to protect law enforcement and Nebraska families," he said in a statement. "While the Legislature has lost touch with the citizens of Nebraska, I will continue to stand with Nebraskans and law enforcement on this important issue."
The state did not officially get rid of its electric chair until 2009, when it became the last in the country to adopt lethal injections as its mode of execution.
Senator Ernie Chambers, the bill's sponsor, said he has tried to repeal the death penalty 37 times and wouldn't have accomplished it this year in the absence of conservative votes, reported the Los Angeles Times.
The legislature approved a bill switching all death penalty convictions to life terms in prison thanks to a "coalition that spanned the ideological spectrum by winning the support of Republican legislators who said they believed capital punishment was inefficient, expensive and out of place with their party's values, as well as that of lawmakers who cited religious or moral reasons for supporting the repeal," according to The New York Times.
Some Republicans who voted against the death penalty ban did so reluctantly. "Today I will sustain the governor's veto because I campaigned on it," said Senator Tyson Larson during the legislature's two-hour debate prior to the vote. "This might be the last time I give the state the right to take a life, because I don't think that they necessarily should."
Eighteen other states and Washington, DC, have also banned the death penalty, five of them in the past eight years (Maryland, Connecticut, Illinois, New Mexico and New Jersey).
-Noel Brinkerhoff
To Learn More:
Nebraska Bans Death Penalty, Defying a Veto (by Julie Bosman, New York Times)
How Nebraska Abolished the Death Penalty (by Russell Berman, The Atlantic)
Why Conservative Nebraska Seems Determined To Repeal The Death Penalty (by Michael Muskal, Los Angeles Times)
40 Years of Death Row: 1,359 Executed; 890 Convictions Overturned (by Noel Brinkerhoff, AllGov)