Lawsuit against Police-Private Probation Revenue Enhancer Highlights Exploitation of Poor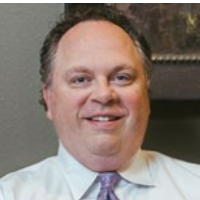 Judge Joshua C. Bell
A for-profit probation company and two police agencies are being sued by five defendants who say they were essentially held for ransom when they couldn't immediately pay fines for minor infractions.
The plaintiffs live in Bainbridge and Pelham, Georgia, where court probation services are outsourced to Red Hills Community Probation. The lawsuit (pdf) charges that police officers, at the request of Red Hills, kept defendants from leaving the courthouse until they came up with at least partial payment of their fines and fees tacked on by the probation company.
One of the plaintiffs, Abel Edwards, was fined $500 by Judge Joshua C. Bell for burning leaves in his front yard. That fine by itself appears to be steep for such an offense, but after Red Hills' fees were added on, it totaled more than $1,000. The probation company demanded $250 up front and had Edwards was kept in jail several days until a friend came up with the money.
There is no legal requirement that defendants must pay the company on the same day they are sentenced. However, police officers stationed at courthouse doors prevent them from leaving until they have made payment, according to the lawsuit.
"In Augusta, a man who pled guilty to shoplifting a $2 can of beer and fined $200 was ultimately jailed for failing to pay more than $1,000 in fees to his probation company," reported Human Rights Watch. "At the time he was destitute, selling his own blood plasma twice a week to raise money."
Another plaintiff claimed that her fiancé had to pawn her engagement ring to raise enough money to get her released from the courthouse. Other plaintiffs, who committed offenses such as running a stop sign, have made similar claims of being detained or jailed unless immediate payment was made.
"Red Hills is able to carry out the policies and practices challenged in this case only with the approval and assistance of city police officers, whose active participation in the seizures adds credibility to threats of Red Hills personnel. These officers participate in the seizures of probationers both at the courthouse and at the city jail," according to the suit.
The U.S. Supreme Court has ruled that defendants cannot be jailed for inability to pay a fine. But probation companies such as Red Hills make money only when they collect fines and fees and sometimes circumvent the law to bring in cash.
In the case of Red Hills, the plaintiffs also charge that the company demanded payments long after the defendants' probation had expired, threatening them with jail.
Georgia Governor Nathan Deal (R) has legislation before him that would curb some of the abuses of the for-profit probation system, according to Aviva Shen of ThinkProgress. The law would require judges to jail defendants only for a willful failure to pay a fine, not merely because they are too poor to afford it. This would duplicate the U.S. Supreme Court ruling on the subject that's now routinely ignored by some Georgia judges.
-Steve Straehley
To Learn More:
Private Company Conspired With Police to Hold Poor People For Ransom, Lawsuit Charges (by Aviva Shen, ThinkProgress)
Abel Edwards, et al. vs. Red Hills Community Probation, et al. (U.S. District Court, Middle District of Georgia, Albany Division) (pdf)
For-Profit Probation Tramples Rights of Poor (Human Rights Watch)
Georgia Supreme Court Curbs Power of Private Probation Industry That Preys on Poor (by Danny Biederman and Noel Brinkerhoff, AllGov)
Outsourcing Probation Puts the Costs on the Poor (by Noel Brinkerhoff and Steve Straehley, AllGov)
Outsourcing Probation: A Lucrative and Growing Industry (by Noel Brinkerhoff and Danny Biederman, AllGov)