Outsourcing Probation: A Lucrative and Growing Industry
Wednesday, January 29, 2014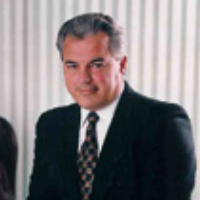 Bob Contestabile, president of Sentinel Offender Services
Privatization of the criminal justice system has extended beyond prisons that are run for profit and now includes probation operators making a buck off Americans who have violated the law.
Quietly over the past four decades, private probation companies have gone into business in 40% of U.S. states, most of them in the South. Georgia alone has 34 businesses providing probation services.
These entrepreneurs have replaced county offices that used to oversee individuals given probation instead of jail time for their offenses.
But the switch from public to private probation has resulted in excessive financial costs levied on probationers, some of whom have been threatened with incarceration for not paying these companies on time.
Circuit Judge Hub Harrington called the private probation system in Harpersville, Alabama, a "judicially sanctioned extortion racket."
Take for example Sentinel Offender Services, a $30 million enterprise operating in four states. An investigation by NBC News found that Sentinel demanded payments for fees from low-income probationers and resorted to arrest warrants to force the issue, regardless of the individuals' financial status.
All of this despite a 1983 federal ruling that said that people on probation cannot be imprisoned for being indigent.
In Florida, private firms can add as much as 40% in surcharges on top of the debt owed by probationers. In Illinois, the add-on fees can amount to 30% of the standing debt.
The Brennan Center for Justice says that at least nine states allow companies to charge probationers excessive fees.
Former law enforcement officials control this industry—at least in Georgia—having leveraged their connections into profitable contracts. "This is completely dominated by retired state probation people and wardens of state prisons," Putnam County Sheriff Howard Sills told the Atlanta Journal-Constitution. "They created this industry for themselves."
They did so after Georgia passed a law in 2000 that transferred state probation services to the counties, thereby allowing local courts to outsource those services to private companies. They are allowed to handle all probation cases other than those involving felons.
Bobby Whitworth, the former head of the Georgia Board of Pardons and Paroles, accepted payoffs in return for helping to pass that law. He was eventually imprisoned on public corruption charges for having done so.
"My problem [with private probation services] is with…the fact that people are getting rich off the poorest people in society," Steve Bright, senior counsel for the Southern Center for Human Rights, told the Journal-Constitution. "Many private probation companies don't do anything but collect checks from people. Perhaps someone who has run a loan company would be better qualified."
-Noel Brinkerhoff, Danny Biederman
To Learn More:
How Private Probation Companies Make Money From the Those They Trap in the Justice System (by Aaron Cantú, AlterNet)
Connections Matter in Ga. Private Probation Industry (by Rhonda Cook, Atlanta Journal-Constitution)
'Cash Register Justice': Private Probation Services Face Legal Counterattack (by Hannah Rappleye and Lisa Riordan-Seville, NBC News)