FBI more Hostile to Whistleblowers than other Parts of the Government Are
Wednesday, March 11, 2015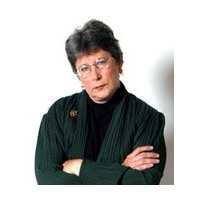 Jane Turner (photo: Whistleblowers Protection Blog)
An employee of the Federal Bureau of Investigation (FBI) who learns of fraud or misconduct within the agency should not assume that telling his or her supervisor is the right thing to do … if they want to keep their job.
Unlike other federal agencies, the FBI limits how whistleblowers can expose wrongdoings and still be protected from retaliation. The agency does this, according to a report by the Government Accountability Office (GAO), by maintaining a list of certain members of management authorized to hear whistleblower complaints.
Not all supervisors are on this list, which means a worker who tells a manager not part of this select group can be subjected to punishment—including being fired—for trying to do the right thing. The FBI does not plan to expand those who are on the list, "in part because of their concerns about the additional resources that would be needed to handle a possible increase in complaints," Justice Department officials told the GAO, according to Joe Davidson at The Washington Post.
One former FBI agent, Jane Turner, reported on colleagues who stole items from Ground Zero in New York in the wake of the 9/11 attacks. She was subsequently retaliated against by the bureau. "After making this whistleblower disclosure, she was given a 'does not meet expectations' rating, placed on leave, and given a notice of proposed removal," the GAO reported.
Turner won her case—in 2013, but she couldn't get her job back. By that time she'd turned 62, five years beyond the FBI's mandatory retirement age. "We had reached the end of the line and got zero, nothing," she said in an interview. "It cost me my career, and I got zippo."
Senator Charles Grassley (R-Iowa), chairman of the Judiciary Committee and supporter of government whistleblowers, noted in the Federal Diary that the FBI "is the only segment of the federal government that requires whistleblowers to report problems to a handful of high-ranking personnel in order to be shielded from retaliation."
Grassley also said: "Anytime a whistleblower is punished for pointing out waste or misconduct, it sends the signal to other employees that doing the right thing will be met with potentially harsh repercussions. Unfortunately, many who come to me express fear of reprisal for raising the alarm and are even unclear of their rights as whistleblowers. In fact, one potential witness for Wednesday's hearing backed out for fear of retaliation."
-Noel Brinkerhoff, Steve Straehley
To Learn More:
Report Says Procedures Put A Chilling Effect On Potential FBI Whistleblowers (by Joe Davidson, Washington Post)
Whistleblower Protection: Additional Actions Needed to Improve DOJ's Handling of FBI Retaliation Complaints (Government Accountability Office)
Lieberman and Collins Try to Pass Bill Weakening FBI Whistleblower Protection (by Noel Brinkerhoff, AllGov)