Interior Dept. Clashes with State Dept. over Impact of Keystone Pipeline on Wildlife
Thursday, August 22, 2013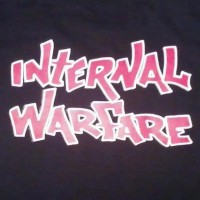 For the second time this year, environmental regulators in the Obama administration have taken exception with the State Department's assessment of the proposed Keystone XL pipeline that said it would have only a temporary impact on wildlife.
Joining the U.S. Environmental Protection Agency (EPA), which in April criticized the State Department's draft environmental impact report, the Department of the Interior says the controversial pipeline could have long-term, damaging effects on species near its route.
Interior officials wrote in a 12-page letter that many of the State Department's conclusions were inaccurate, and disagreed with the agency's focus on only the short-term consequences of building the pipeline.
"Given that the project includes not only constructing a pipeline but also related infrastructure, access roads, and power lines and substations, impacts to wildlife are not just related to project construction. Impacts to wildlife from this infrastructure will occur throughout the life of the project (i.e. operation and maintenance phases)," the letter says, according to The Los Angeles Times.
The Interior letter states that Keystone XL could cause displacement of species, "increased predation rates and predator travel lanes," more collisions between wildlife and automobiles and power lines, "increased wildfire risk … and increase in poaching," as well as other problems.
Shortly after the State Department released its draft report in March, the EPA criticized the assessment, saying it did not account for how the project might affect underground water supplies or increase the release of greenhouse gas emissions into the atmosphere.
Once the State Department issues its final environmental impact statement, which could come at any time, President Barack Obama will have to decide whether to approve the project, which will run from Canada to northern Montana, through South Dakota and into Nebraska.
In June, Obama did note that the pipeline could affect climate change, saying, "Our national interest will be served only if this project does not significantly exacerbate the problem of carbon pollution." He also commented on its potential effect on the U.S. economy: "Republicans have said that this would be a big jobs generator," Obama told The New York Times. "There is no evidence that that's true."
-Noel Brinkerhoff
To Learn More:
Keystone XL Project Could Harm Wildlife, Interior Department Says (by Neela Banerjee, Los Angeles Times)
US Department of Interior Criticises State Over Keystone XL Impact Report (by Karen McVeigh, The Guardian)
Consultant on Keystone XL Pipeline Gives Baldwin Hills Fracking a Clean Bill of Health (by Ken Broder, AllGov California)
Tar Sands Oil Pipeline would Violate Bush-Era Pollution Law (by Noel Brinkerhoff, AllGov)