Google Says Its Customers Shouldn't Expect Any Email Privacy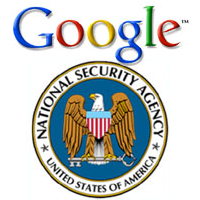 (graphic: PC World)
Using Gmail means not having any email privacy, according to Google.
While fighting a lawsuit addressing its privacy policies, Google stated in a legal filing (pdf) that Gmail users (who number 425 million) have no "reasonable expectation" that their communications are confidential.
Google is trying to get the case thrown out that accuses the company of violating wiretap laws when it scans emails sent from non-Google accounts in order to target ads to Gmail users.
The civil complaint quotes Eric Schmidt, Google's executive chairman, as saying: "Google policy is to get right up to the creepy line and not cross it."
Plaintiffs insist the company has already crossed that line.
"Unbeknown to millions of people, on a daily basis and for years, Google has systematically and intentionally crossed the 'creepy line' to read private email messages containing information you don't want anyone to know, and to acquire, collect, or mine valuable information from that mail," the complaint says.
Google has defended its actions by claiming the plaintiffs are trying to criminalize "ordinary business practices" that have been part of Gmail since the beginning.
John Simpson, privacy project director for Consumer Watchdog, called the Google revelation a "stunning admission."
"Google has finally admitted they don't respect privacy," Simpson told The Guardian. "People should take them at their word; if you care about your email correspondents' privacy, don't use Gmail."
-Noel Brinkerhoff
To Learn More:
Google: Don't Expect Privacy When Sending to Gmail (by Dominic Rushe, The Guardian)
No Google Privacy? Status Quo for United States of Surveillance (by Lauren McCauley, Common Dreams)
Google Inc. Gmail Litigation (U.S. District Court) (pdf)
Tech Companies Wrestle with U.S. Government over Disclosure of Data Requests (by Noel Brinkerhoff and Danny Biederman, AllGov)
Class-Action Suit Alleges Google Violates California Law by Reading E-mail (by Ken Broder, AllGov California)