NSA Spying on Latin American Countries Included Targeting of Trade Secrets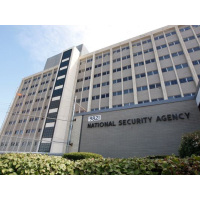 NSA Headquarters (photo: Charles Dharapak, AP)
The United States has been accused of spying on numerous countries in Latin America in an effort to collect intelligence on trade secrets and military capabilities.
Using information provided by former National Security Agency (NSA) contractor Edward Snowden, a Brazilian newspaper, O Globo, published a story that said the U.S. spy agency has gathered data on telephone calls and emails from Brazil, Colombia, Mexico, Venezuela and others.
The account indicated that the NSA had collected military and security data on countries including Venezuela, while also carrying out surveillance operations to acquire trade secrets from within the oil industry in Venezuela and the energy sector in Mexico.
O Globo also published a story over the weekend saying Brazil was a major target of the NSA's global spying on telecommunications, which involved the cooperation of American and Brazilian companies (which were not named).
It was additionally reported that the CIA and NSA jointly operated monitoring stations to gain foreign satellite data in 65 countries, including five in Latin America.
In response to the accusations, the U.S. ambassador to Brazil, Thomas Shannon, reportedly denied that Washington has been conducting surveillance operations on Brazilian communications.
News of the alleged spying upset many in Brazil and other Latin countries, which have a history of military governments—often supported by the United States—that spied on its own people.
Brazilian President Dilma Rousseff, who was jailed and tortured in the 1970s under the ruling junta, said her government would raise concerns with the U.N. Commission on Human Rights.
"Brazil's position on this issue is very clear and very firm," Rousseff told the media. "We do not agree at all with interference of this kind, not just in Brazil but in any other country."
-Noel Brinkerhoff
To Learn More:
Paper Reveals NSA Ops in Latin America (by Juan Forero, Washington Post)
Brazil Expresses Concern at Report of NSA Spying (Associated Press)
U.S. Spy Spread Through Latin America (by Glenn Greenwald, and Kaz and Roberto Jose' Casado; O Globo)
Capitals 4 Countries Also Housed the Office of the NSA and CIA (by Kaz and Roberto Jose' Casado; O Globo)
U.S. and Britain Eavesdropped on World Leaders at 2009 Summits (by Noel Brinkerhoff, AllGov)
Has the NSA ever Used its Surveillance Powers for Purposes other than Combating Terrorism? You Bet (by Noel Brinkerhoff, AllGov)
Concerned U.S. Allies Want Privacy Guarantees in Wake of NSA Revelations (by Noel Brinkerhoff, AllGov)