Senate Leaders Block Public Database of Congressional Financial Disclosure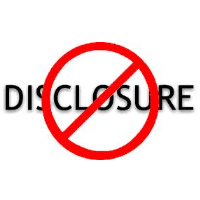 Quietly and after many members had left for the weekend, the Senate voted Thursday night to approve a new bill, S. 716, introduced by Senate Majority Leader Harry Reid (D-Nevada), that no one had read, and that was not publicly available on the Library of Congress website until after the vote.
The purpose of the bill was to gut key provisions in the Stop Trading on Congressional Knowledge (STOCK) Act requiring broad disclosure of already public reports about the personal finances of public officials and employees. Responding to concerns that some provisions of the STOCK Act were overly broad and might put some government employees at risk, the Senate decided to exclude legislative and executive staffers from the online disclosure requirements entirely and to delay implementation of other mandates for themselves.
The STOCK Act, which is only a year old, requires online posting of the personal financial disclosure statements filed each year by lawmakers and congressional candidates, the president and vice president, cabinet members and high-ranking staff. The data is supposed to be made available in machine readable format that is searchable and downloadable by this October.
With no public notice or hearings on the issue, the Senate voted to eliminate both the online disclosure requirement for congressional and executive branch staff members and the creation of a searchable public database containing the information in the reports. At present, the financial disclosure reports are filed on paper and made available as non-searchable pdf files, which makes them cumbersome and onerous to use for research. The requirement of searchability was a key reform intended to allow citizens to easily research patterns of financial influence.
None of the concerns regarding the publication of federal employees' financial information raised any issues regarding the requirement that the disclosures of legislators, candidates, the President, Vice President and cabinet members be in searchable format by October, but the Senate took the opportunity to kill that mandate as well. Although the provision barring insider trading by members of Congress was left intact, without searchable disclosure forms the heavy volume of data renders its analysis slow and politically toothless.
-Matt Bewig
To Learn More:
Congress Guts STOCK Act (by Dan Auble, OpenSecrets)
Epic Failure by the Senate on Transparency Provisions in STOCK Act (by Lisa Rosenberg, Sunlight Foundation)
Financial Disclosure for Senior Federal Executives Delayed until after Election (by Noel Brinkerhoff, AllGov)
Bipartisan Congressional Insider Trading Ban May Contain Huge Bipartisan Loophole (by Matt Bewig, AllGov)
130 Members of Congress Bought Stocks in Companies that Lobbied their Committees (by Noel Brinkerhoff and David Wallechinsky, AllGov)