Financial Disclosure for Senior Federal Executives Delayed until after Election
Thursday, September 27, 2012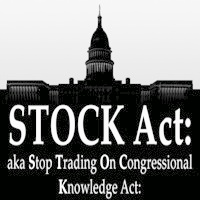 With almost no time to spare, lawmakers plan to delay the release of financial disclosure forms for senior members of the Executive Branch until after the November election.
The Senate, before recessing, adopted legislation with no debate that postpones a provision of the STOCK Act that would allow the public to view all financial information reported by senior federal executives.
Already in recess, the House of Representatives reportedly was planning to approve the last-minute measure using a rule intended for non-controversial bills.
Under the legislation, which was sponsored by Sen. Joe Lieberman (I-Connecticut), the disclosure forms would not be made available until December 8. The STOCK Act provision potentially impacts about 28,000 senior public employees, as well as political appointees and high-ranking military officers.
The delay in revealing the financial information represents the third postponement. The online posting requirement originally was to take effect on August 30, but was delayed until September 30 by an earlier temporary law.
Also, a lawsuit opposing the requirement prompted a federal judge to delay any action until November.
The new bill would delay the posting requirement except for the president, vice president, lawmakers, candidates for Congress, and Senate-confirmed political appointees at the cabinet secretary, deputy secretary and comparable levels.
In addition, the legislation would order a study to determine if the disclosures might impact national security or law enforcement, as well as the personal safety and financial security of government employees and their families. The relevant section of the STOCK is opposed by the Senior Executives Association and the American Foreign Service Association.
-Noel Brinkerhoff
To Learn More:
Federal Financial Disclosure Form Postings May Be Delayed Again (by Eric Yoder, Washington Post)
Senate Delays STOCK Act for Senior Execs (by Kellie Lunney, Government Executive)
Bipartisan Congressional Insider Trading Ban May Contain Huge Bipartisan Loophole (by Matt Bewig, AllGov)